On Aug. 21, Caitlin Press published McConnell's first book of poetry, The Burden of Gravity, and a virtual event followed on Sept. 10 to officially launch it. The Burden of Gravity is based on McConnell's Master of Fine Arts (MFA) in Writing thesis, which she completed as a graduate student in the Department of English in USask's College of Arts and Science under the supervision of Dr. Jeanette Lynes (PhD).
Seeing the book in print represented the realization of a long-time goal for McConnell.
"It's been really exciting to have this collection published," she said. "It's one of those things you dream of as a child, to see your name on a book and to get to place it on your bookshelf."
This month will mark another milestone for McConnell, who is set to receive her second master's degree from the College of Arts and Science during USask's 2020 Fall Convocation. This time she will receive a Master of Arts degree in history, which she completed in the Department of History under the supervision of Dr. Erika Dyck (PhD). Due to the ongoing COVID-19 pandemic, McConnell and other graduates won't be taking part in in-person Convocation ceremonies this year; instead, USask will celebrate the new alumni, and their accomplishments, virtually this fall.
"I'm sad that I won't be able to travel back to Saskatoon and catch up with friends and get to walk the stage to receive my degree. But these are complicated times and I'm glad that the university is taking COVID-19 very seriously and doing their best to protect their students, their families and the community," she said. "I don't have any formal plans to celebrate the occasion, but I'm sure it will be an exciting day to receive my parchment in the mail."
McConnell, who grew up in Surrey, B.C., currently lives in Ontario, where she is now pursuing a PhD in cultural studies at Queen's University. She is proud to receive her MA in history from USask, noting she entered the master's degree program with a background in English, creative writing and geography rather than history.
"It was a challenge to learn the ins and outs of a new discipline," she said. "It was a struggle at times to ground myself in historical thinking, but the experience helped me to grow so much as a writer and historian and essentially set me up perfectly for my current endeavours at Queen's University."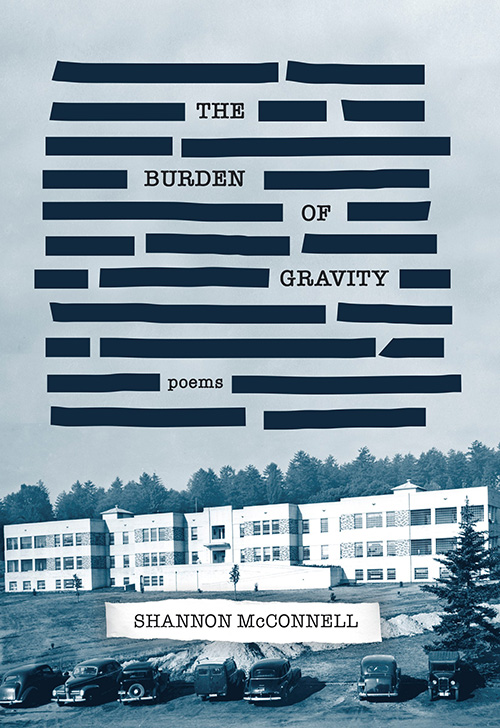 McConnell's MA thesis focused on the history of the now-shuttered Woodlands School in New Westminster, B.C. The institution originally opened in 1878 as the Provincial Asylum for the Insane, where it housed so-called "lunatics." In 1950, the facility underwent a transition to become a custodial training school focusing on the care of "feeble-minded" children, along with children who exhibited various physical and behavioural issues, said McConnell.
"That year its name changed to Woodlands School to better align with its new focus on special education and occupational therapy," she said. "The thesis uses patient, parent and staff perspectives to offer unique insights into how Woodlands operated and how it is remembered."
McConnell grew up about 20 minutes away from Woodlands—which formally closed in 1996—but she first found out about the school while taking a creative writing class in 2009. A photo of the institution was used as a writing prompt in the class, and the professor later talked about the school and its history.
"I was shocked and saddened to hear of the systematic abuse that was suffered by children in the care of the province. I did some research to find out more about Woodlands but, at the time, I didn't have an outlet or way to fully explore its history," said McConnell. "It wasn't until (I was) doing my MFA in Writing that I started looking into the history as the basis for my poetry thesis."
McConnell's resulting poetry collection, The Burden of Gravity, explores the lives of fictionalized Woodlands School residents and the complex legacy of the institution. She used archival sources to build the poems and to get a deeper understanding of what life was like there.
"The poems strive to portray the residents' lives through an empathetic lens, shifting the focus from the staff to the experience of residents," she said. "The collection employs ekphrastic, erasure, free verse, found and constraint poetry to shed light on British Columbia's treatment of its marginalized and vulnerable, and also explore the histories of those who perished and suffered a myriad of abuses at Woodlands."
After completing her MFA in Writing, McConnell was still interested in Woodlands School and wanted to learn more. The idea of pursuing a second master's degree in the College of Arts and Science appealed to her, so she applied to the MA program in history. As with her MFA in Writing degree, she was awarded numerous scholarships and awards throughout her MA studies—including the Canada Graduate Scholarship-Master's provided by the federal Social Sciences and Humanities Research Council (SSHRC).
"There was much more research to do and I wanted to learn more. That's when I met Dr. Erika Dyck and found out that doing an MA in history would allow me to further my research and dig further into the complicated history of custodial training schools in Canada, specifically Woodlands," said McConnell.
"The history department is filled with fantastic historians who are doing incredible work. I really appreciated the variety of research focuses within the department's faculty, and also getting to work with so many brilliant women in the faculty. I think history is typically viewed as a male-dominated field, but I enjoyed seeing so many incredible women within the faculty and the sense of community they've fostered within the department."
Now, as she undertakes a PhD, McConnell plans to build on the academic work she did at USask. For her dissertation she will take the research she conducted on Woodlands School and compare it to Ontario's Huronia Regional Centre, which "has a similar timeline and history of systematic abuse," she said. The comparative analysis will then be paired with a book-length poetry collection based on Huronia and incorporating archival materials.
"I am really grateful that I can combine my experience gained from my MFA and MA and apply it directly to my work in cultural studies," she said. "This PhD feels like a natural transition from my research at the University of Saskatchewan."