Due to the ongoing COVID-19 pandemic, USask is planning for a continued hybrid approach to program delivery for Winter term 2021. Courses will be taught mainly through remote online learning, with extremely limited in-person instruction taking place. However, moving to a remote-learning environment hasn't stopped professors from offering unique and interesting courses; rather, it has sparked innovation in teaching and learning as instructors and students seek solutions in an unprecedented time in modern history.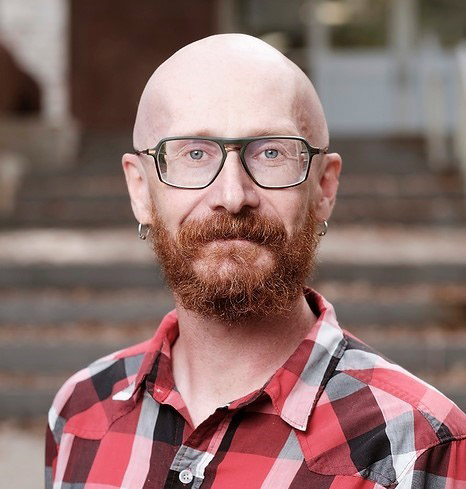 In the College of Arts and Science, Dr. Jon Bath (PhD) has seen some upsides to the online shift. An associate professor in the Department of Art and Art History, Bath is set to teach ARTH 121 in Term 2—a class that tends to be in high demand and operate at capacity. Due to physical classroom size limitations, Bath previously has had to cap enrolment at 300 students; now, in the current remote-learning environment, more students can take the course if they wish. For example, Bath noted that when he taught ARTH 120 online this fall, enrolment jumped from 300 to 540 students.
"I've been wanting to move to more online instruction and the use of pre-class lecture videos for a few years now, but never could find the time to make the switch," he said. "The great benefit to this year is that it forced me to get out of my teaching comfort zone, and I know my classes are going to benefit from this experience even when we are back in person."
Bath said teaching more than 500 students in one class is likely unsustainable in the long-term, but he notes the high demand shows many people are interested in engaging with the arts. He has now adapted his ARTH 121 course for online learning by moving to a mix of asynchronous video lectures and live bi-weekly Webex classes.
"Previously when I taught the classes I used video lecture capture—so many students already treated them as remote classes and just came to class for exams," said Bath. "I have also moved from strictly multiple-choice exams to a mixture of multiple-choice quizzes and an open book written final. Because the textbook that I normally use is not available in a digital version, I replaced it with three to four short videos off of YouTube and/or online articles for every unit. As a result, the students get to hear many different opinions, rather than just the textbook authors' and mine."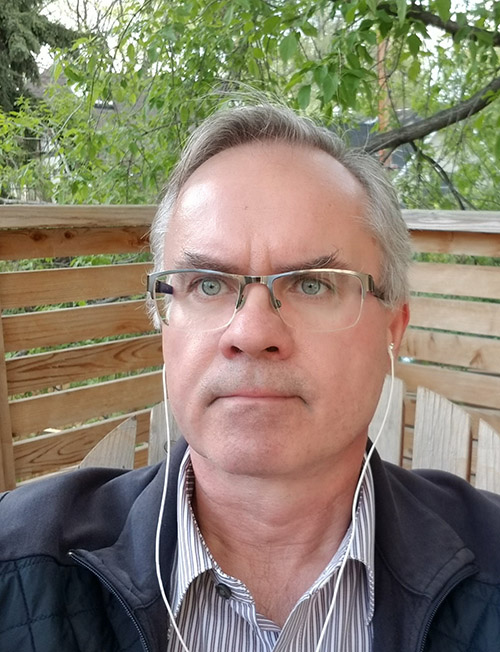 In the Department of Mathematics and Statistics, Dr. Artur Sowa (PhD) is preparing to teach MATH 436/818: Mathematical Modelling II in Term 2. While he and his students will "undoubtably somewhat miss the dynamic of face-to-face conversations," the essence of the course will be preserved, he said.
"First, we will take a deep dive into the subject matter via lectures and initial conversations with students. Second, we will work together to construct some beautiful new puzzles. That is a major part of the journey, as research questions must be chiselled into a mathematically rigorous form while retaining relevance to the real world," Sowa said.
"Third comes the great quest to coax out some answers through pure thinking and computer experimentation. This phase requires sustained learning, reading, and true inventiveness. The logic of the course requires that it be run in a partly synchronous manner. Indeed, the main goal is to give students an experience of adventure in research, starting with predesigned activities and continuing on to work on open-ended problems. While much of the background knowledge will be conveyed via lectures as well as computer programs and reading materials, all of which can and will be posted, substantial live conversations will also inextricably be part of the course."
Sowa said he is "a passionate believer that mathematics is the driving force of technological inventiveness." The focus of MATH 436/818 is mathematical modelling of quantum systems, and "in a way what we do is imagine the future of quantum tech, and try to understand its potentials as well as its limitations," he said.
"What is truly unique about the pedagogical side of this class is the way mathematical concepts are actually dealt with. Since modelling is the main theme, there is a reduced emphasis on the abstract side—the side that requires lots of pencil-and-paper exercises. This opens the door for science-oriented students to gain a working knowledge of sophisticated mathematical concepts without (going) through the prerequisite ladder."
Like Sowa, Dr. Ray Spiteri (PhD) is teaching a mathematics course in Term 2—MATH 211: Numerical Analysis 1 (Introduction to Numerical Analysis). Roughly speaking, he said, numerical analysis is the study of how to solve mathematical problems using a computer.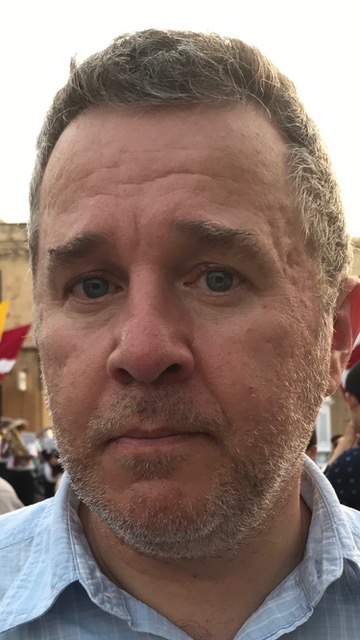 "Computers can only store a finite number of binary digits, whereas most numbers we use have an infinite number of digits," said Spiteri, a professor in the Department of Computer Science and an associate member in the Department of Mathematics and Statistics. "So, there is a small difference between the number you want to use and the number the computer uses. This course covers some of the wild and woolly things that can happen to computations because of these small differences, and why you should not just simply trust answers that a computer gives you, even if they come from reputable libraries like MATLAB."
As well, Spiteri is teaching CMPT 851: Parallel Programming for Scientific Computing, which will cover topics such as software management and development, the shared memory and distributed memory paradigms of parallel hardware, parallel input/output, and the use of high-performance computing libraries. A significant part of the course evaluation will involve a project, and students will be encouraged to choose projects that are related to their thesis research, where applicable.
Spiteri said his students will watch pre-recorded lectures and fill in "guided notes" based on them. During class, the notes will form the basis for a general discussion. Whiteboard-style instruction will be utilized as necessary, as will live computer demos, and all lectures will be recorded so they can be reviewed later.
"I transitioned to the class format just described in 2015, so the transition to online classes has been rather anti-climactic," Spiteri said. "Nothing has really changed, except for the fact that the students and I interact online rather than being physically in the same room. I prefer the in-person format in many ways, and believe it is more conducive to strong relationships, but the online world has its own advantages—and it is certainly much better than shutting down entirely."
In the Department of Archaeology and Anthropology, Dr. Nadya Foty-Oneschuk (PhD) will teach ANTH 236 for the first time in Term 2. When asked how she has adapted the course for remote learning, she noted "the content of this course already lends itself nicely to a wide variety of dynamic approaches, as is evidenced from its title Ethnicity in Action: the Ukrainian Canadian Experience."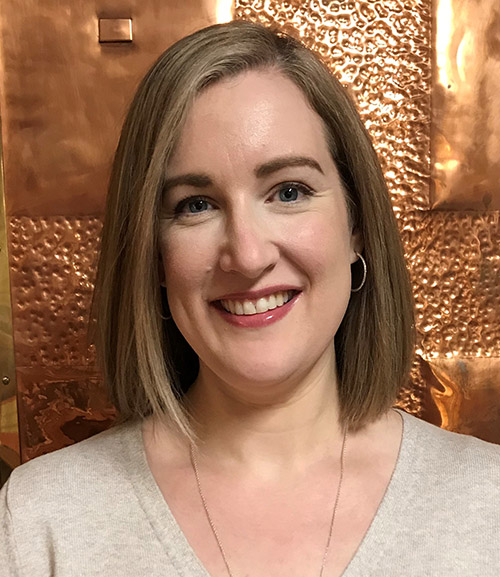 "It implies a constant change or movement. Ukrainians have been in Canada since the 1890s and, as such, they have developed into a unique diaspora community," said Foty-Oneschuk, a faculty member in St. Thomas More College. "The move to remote delivery allows us to capitalize on portraying a full spectrum of experiences that documents this ethnic community, with guest lecturers from across Canada presenting to our students."
In Term 1, Foty-Oneschuk taught three remote classes. During that time, she repeatedly told her students that the transition to remote delivery was challenging for faculty and students alike, "so we were in the same storm together," she said.
"Though I was not able to be in a classroom with my students in the physical sense, eventually we found a 'new normal' in our lectures, and there were certainly many lessons learned that I will be applying to Term 2 delivery," she said.
In ANTH 236, Foty-Oneschuk and her students will look at Ukrainian Canadian folklore and "high" art as a cultural practice, and analyze the relationship between cultural heritage, cultural practice, and the ethnic identity of Ukrainians in Canada. The relationship between diaspora and homeland will be examined, and the class will discuss the foundations of their connections and disconnections.
"Despite the circumstances of the COVID-19 pandemic, students can still experience the culture around them—albeit in new and different ways. In this case, the circumstances of remote learning still allow for an exploration of ethnicity, culture, and diaspora, 'connecting' to these via various technological means whenever possible," Foty-Oneschuk said. "Culture is a living thing and adapts to the circumstances that surround it. We are going to emulate that in our study of it."