From Pasqua First Nation on Treaty 4 territory, Wilm grew up with teaching in her blood. Her mother, Ann-Margaret Obey (BEd'91, MEd'18), is a long-time educator with Chief Pasqua Education Centre, and there are many teachers in Wilm's extended family.
"My mother is a teacher, I grew up watching her and saw how much respect and love she has for her students and for her job," said Wilm. "I wanted that for myself."
This spring, Wilm achieved her goal at the University of Saskatchewan's (USask) Virtual Convocation, graduating with her Bachelor of Education degree from the Indian Teacher Education Program (ITEP). 
It is a goal 12 years in the making. Wilm began her education journey with ITEP twice previously, both times withdrawing.
"I started university in 2009 when I graduated from high school and I just wasn't mature at the time. I wasn't ready, I was struggling with a lot of things," said Wilm. "I started again in 2012, but I still wasn't ready."
In 2013, she was in a good place and began working on her early childhood education diploma through the Saskatchewan Indian Institute of Technology (SIIT) in Saskatoon.
"I was enjoying school and I knew that I wanted to try university again," said Wilm.
A health crisis would make the return to ITEP that much more challenging. In 2014, complications from a collapsed lung caused Wilm to slowly lose her sight over five to six months. During this challenging time, she was able to finish her diploma with SIIT and graduate.
"I moved home with my parents and I grieved the loss of my sight and tried to get used to having a new way of life," said Wilm.
In 2016, she felt ready to prepare for the return to university and resume her education with ITEP the following year.
"I told my mom that I wanted to move out and that I wanted to go back to school and get my education degree," said Wilm. "She asked me to get my ducks in a row and agreed to help me move back to Saskatoon and get back on my feet."
Wilm began working with the Canadian National Institute for the Blind (CNIB) to prepare for her new journey as a visually-impaired student at USask.
"CNIB started training me on campus, because at that point I knew I had a lot to learn. I didn't know anything about taking the buses or using a white cane in the city," explained Wilm.
Working with CNIB and with USask's Access and Equity Services, Wilm started learning how to navigate the Education building and the Place Riel Students' Centre, and how to move throughout campus.
"I had to get all my textbooks in digital format. I wasn't familiar with all of campus, so I was able to have someone walk me to class and help me around," she said.
Wilm relearnt everything she knew with regards to technology and being a student – how to format, how to type and recalls how frustrating it was.
"When I first started my degree again, I remember thinking 'what am I doing? I can't do this. This is hard.' I was crying. I struggled so much with the computer," said Wilm.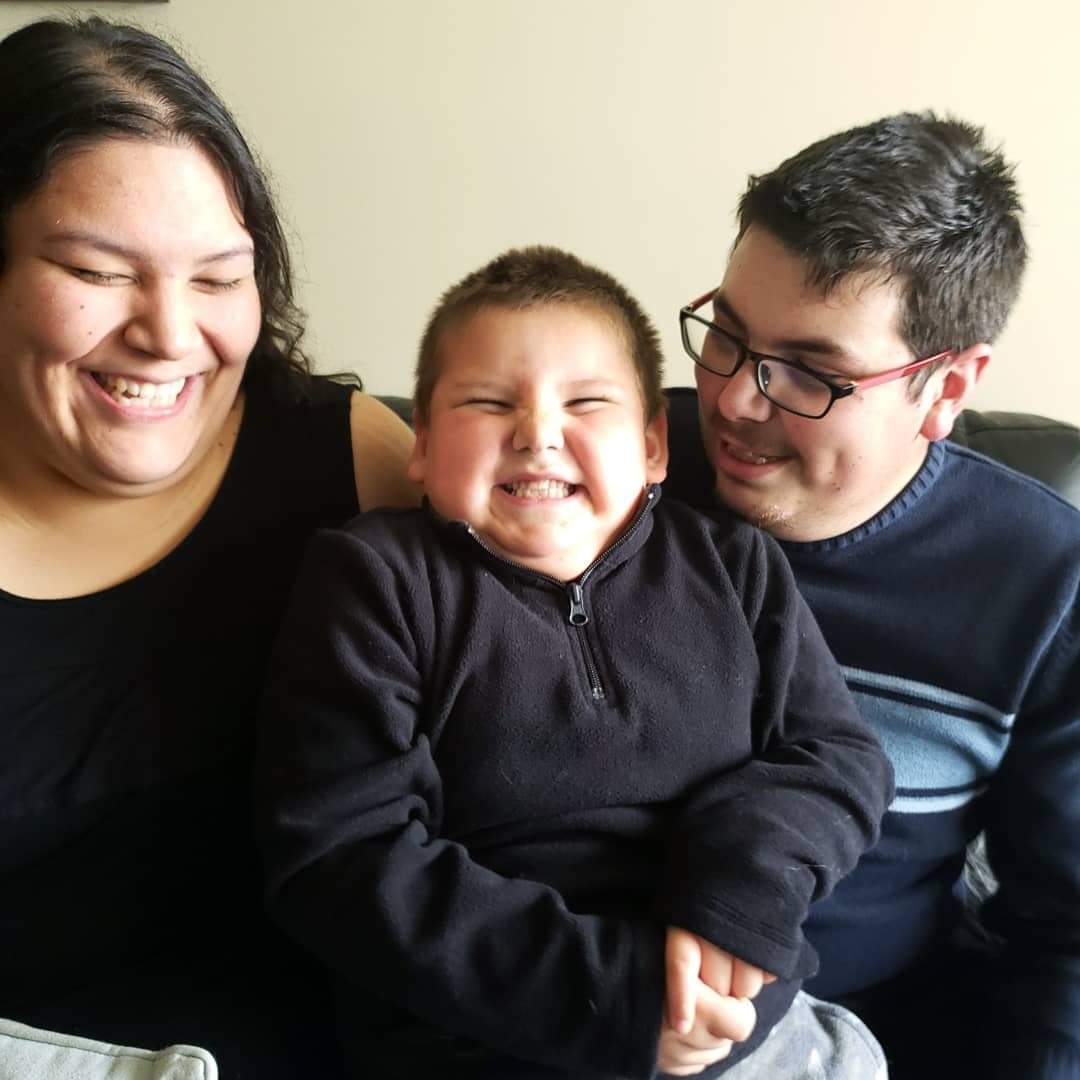 At ITEP, Wilm found a "home away from home" and a supportive community.
"I always felt a sense of community and identity and culture with ITEP. I have so many good memories," she said. "Also, whenever I was having a down day, I'd go sit and talk with ITEP staff Arlene Bear or hang out in the student lounge."
As her years in ITEP progressed, Wilm became confident in her new skills and excelled during her field experience placements. She spent her second and third-year placements at Mount Royal Collegiate in Saskatoon and completed her extended practicum last fall teaching Grade 9 math, science, English, social studies and health online at Chief Pasqua Education Centre.
She has greatly enjoyed the experiences and connecting with the students in her classes.
"I take my disability as a way to inform my students and teach them about how I'm different," said Wilm. "If I was messing up on something or if I needed help with something, I would just be honest with them and they were patient with me. It really helps hone a relationship with them."
There were certain unique challenges Wilm experienced as a visually-impaired teacher candidate. While teaching History 30 at Mont Royal Collegiate, she discovered the curriculum was over 30 years old.
"I tried to go online and look at the curriculum and the pdf images were so old that my computer couldn't read them," said Wilm. "It wasn't accessible for me. It was really nerve-wracking."
After exhausting all options to find an accessible History 30 curriculum in the province, she turned to her husband and partner Kyle Wilm for help.
"My husband was really my eyes with that curriculum, just like he was throughout my entire learning journey. He was my eyes whenever I needed help with something. When I had to take pictures, do slide shows, he's always there for me," shared Wilm.
Wilm and Loewen, along with their seven-year-old son Chris, hope to move back to her home community.
"I hope to find work there, or at least in the surrounding areas," said Wilm. "My husband and I, we love the outdoors and we find ourselves really missing family. We do hope to move back for my son to be closer to his cousins and to my parents."
Wilm is excited for what the future holds and is still a bit overwhelmed by what she's achieved.
"I feel sad and happy, in a good way. I'm doing what I want to do," said Wilm. "It took me a long time to get here and it took a lot of trial and error and a lot of obstacles. It still feels kind of unbelievable to me."