An assistant professor in the University of Saskatchewan (USask) College of Education, MacDowell joined the Department of Curriculum Studies' Educational Technology and Design (ETAD) program in 2019. Her passion and purpose lie in empowering youth through education and technology, and designing learning experiences for pro-social and pro-environmental change.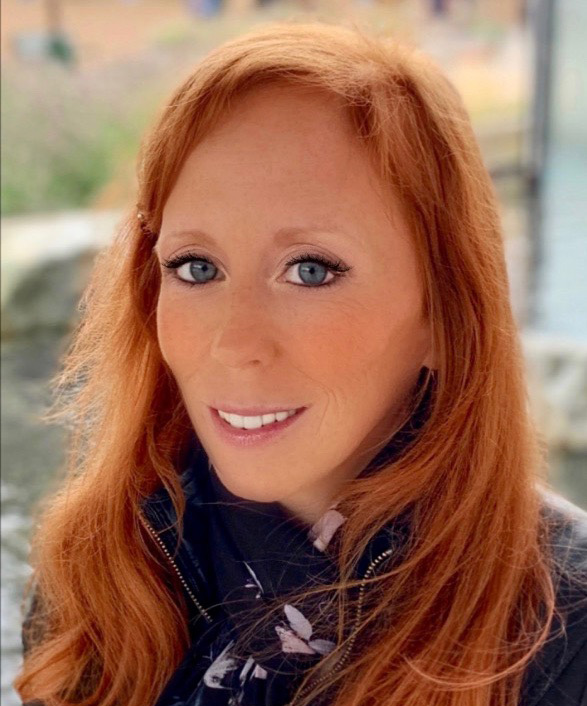 She studies immersive learning design to understand how spatial environments like virtual reality (VR) and augmented reality (AR) can enhance student learning experiences. While VR replaces a user's reality completely with a digital environment, AR overlays digital content onto the world (think apps like Pokémon Go). Extended reality (XR), another common term, encompasses all immersive technologies.
"Immersive technologies have the power to put learners in places that they will never forget," said MacDowell. "Students learn by being part of the story and they retain this information as a memory as opposed to simply reading information from a textbook."
MacDowell uses XR in her courses and research programs to empower students as knowledge creators and inspired communicators, while also providing educators with the tools to develop engaging and culturally responsive learning experiences.
This past summer, she taught an ETAD graduate course entirely through VR—possibly the first course ever to do so at USask. When her research plans were cancelled due to the pandemic, MacDowell pivoted to offer a leading-edge course elective in immersive technologies and world-building for K-12 education.
"The students in the class were teachers, teacher candidates and instructional designers, and few had experience with world building," said MacDowell. "If a student didn't have a headset, I lent them one. We met as avatars in three virtual platforms: AltspaceVR, VirBELA, and EngageVR, which each host live events and other VR worlds."
"Because of COVID, I was able to be a little more experimental and it ended up being really successful," she added.
Students in the XR course created a wide variety of immersive environments that met learning goals outlined in the Saskatchewan K-12 curriculum. One virtual world designed by the students focused on learning about the Boreal Forest and Indigenous Knowledges. The immersive experience takes users through Northern Saskatchewan trails and incorporates interpretive videos of Myrtle O'Brien, a traditional Cree herbalist, crafter and educator. Along the way, she provides teachings related to Indigenous plants, traditions and language.
For ETAD master's student Janelle Lavoie, VR technology allows learning to come to life in a powerful way.
"Dr. MacDowell empowered us to really take creative risks," said Lavoie. "Through collaboration and persistence, we were able to tackle the design challenges of VR and create a meaningful and engaging learning environment."
MacDowell explains how virtual field trips are not meant to be better than the real experience, but those real-world field trips aren't always available and can be expensive.
"With XR tools there are so many opportunities for immersive storytelling, for authentic student assignments, and active learning experiences that may not otherwise be possible," MacDowell said.
She challenges students to create AR in her courses, as it does not require special technology beyond a computer or phone and most have access to it with a reliable internet connection, making it more inclusive for K-12 environments.
"Educators have a responsibility for designing equitable and inclusive learning spaces. Instructors who want to break away from sitting in front of webcams for online classes can integrate virtual-social environments like FrameVR or Mozilla Hubs. Students can access these customizable 3D spaces simply using their Internet browser," MacDowell said.
She explained how these low-barrier, multi-user immersive spaces support learners to collaborate and creatively express their ideas. Teachers can set up virtual break-out rooms that stimulate playful interaction and intellectual engagement. Spatialized audio allows students to have small group conversations, which increases the sense of embodied cognition, presence and connection that many feel are lacking in online interactions.
"There really is a sense of teamwork and of community that can happen in immersive experiences," said MacDowell. "There becomes this collective where everyone is responsible for learning and responsible for each other. It's really exciting to observe as an educator."
Interested in learning more about immersive technologies and the opportunities they present for education and research? Dr. Paula MacDowell is the practitioner chair for the upcoming 7th International Conference of the Immersive Learning Research Network (iLRN 2021) taking place May 17 to June 10 and can be reached at paula.macdowell@usask.ca for more information.   
Did you know? The USask Online Education Network is a group of experts and aspiring experts working towards creating top-notch online courses for the university community. It is hosted monthly by Martin Boucher and Emmy Neuls at the Johnson Shoyama Graduate School of Public Policy. Email martin.boucher@usask.ca to be added to the OnEd email list and access past webinars.