With full pandemic public health measures in place—and cast and crew all fully vaccinated—USask's Greystone Theatre will revive a 75-year tradition of live theatre on campus by presenting celebrated playwright Jordan Tannahill's Concord Floral in the John Mitchell Building from Nov. 18-27.

"The students are beyond excited to be back in the Emyrs Jones Theatre and performing for a live audience!" said Director Natasha Martina, a professor in the Department of Drama in the College of Arts and Science. "Also, they have been approved (by the university's Pandemic Response and Recovery Team) to perform live on stage without masks, which addresses another element they've missed over the past 20 months. Now they get to engage fully with their on-stage peers, where facial expressions are a critical aspect of an actor's craft. As the director, I am excited to see their facial expressions because we have had to rehearse for the last four weeks masked."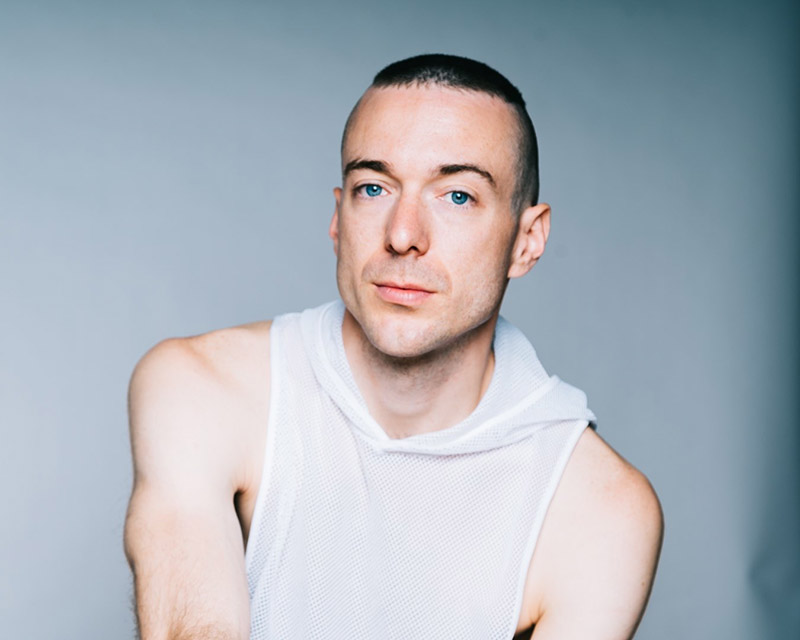 The Nov. 18 official opening night of
Concord Floral
(a preview will be held on Nov. 17) will be the first Greystone Theatre presentation in front of a live audience since Sunday, March 15, 2020, when
The Grass Tomb
was presented in front of friends and family. That was one day before the show's scheduled run from March 18-28 was cancelled, after the declaration of the pandemic.
It has been a long wait for a curtain call for the department. With the fourth wave of COVID-19 waning but still a concern, extensive precautions are in place to put on this production in the theatre for a fully masked and vaccinated audience, including no food or beverages permitted, as well as limited seating.
"No food and no beverages will be permitted into the theatre, and our concession stand remains closed," said Dr. Gregory Marion (PhD), acting head of USask's Department of Drama.
"For
Concord Floral
, the theatre will be in Proscenium style, where the full capacity is 98," said Marion. "We are permitted to have a full capacity in the house. That said, we are aiming for a house size of 60, allowing us to exercise a degree of voluntary social distancing."
While this will be the first live audience production in 20 months for Greystone Theatre, the drama department did put on virtual live-streamed events in June to celebrate its 75th anniversary as one of the oldest theatres in the province and the first drama department in Canada and the Commonwealth. Marion said they learned a lot from producing the play
Unity 1919,
during the pandemic.
"COVID-19 has taught the performative arts communities many things, and the ability to find new methods to remain in front of the public in vivid and in active ways are among the things learned," said Marion. "Social distancing (through matters such as carefully "blocking" of the play) and other protocols (masking/heightened cleaning protocols, constant use of hand sanitizer, etc.) were quite stringent.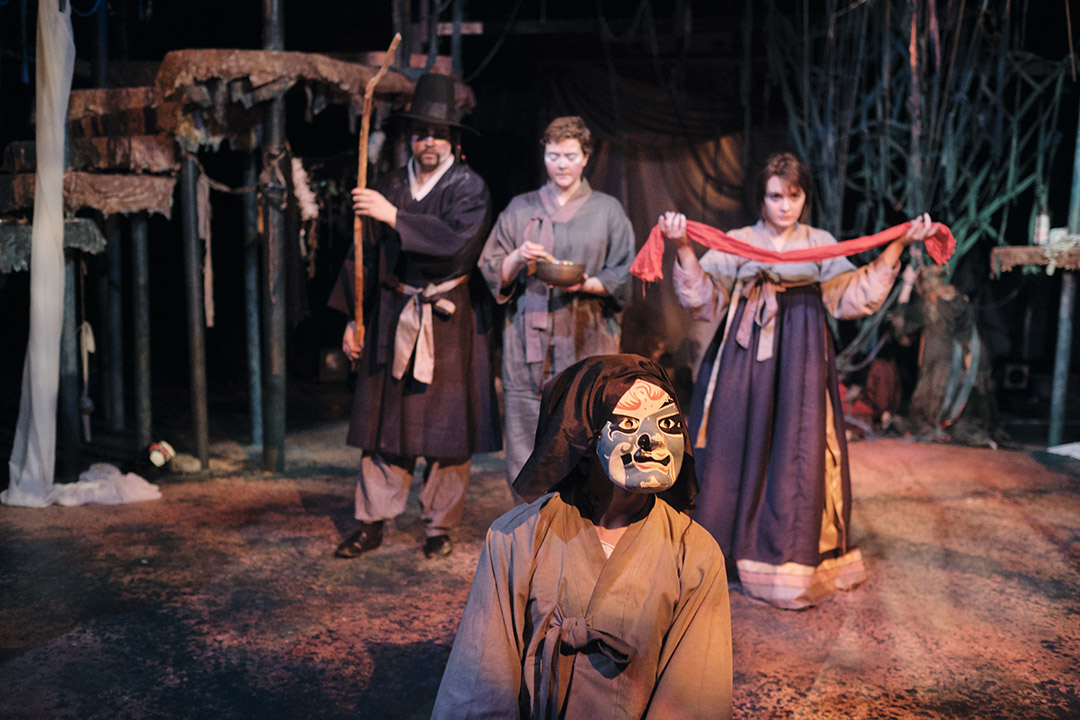 "The remarkable—but to my way of thinking, not unexpected—upshot was the manner in which everyone stepped up, and with the help of the amazing USask Media Production team, a successful streamed season was mounted. Further—and perhaps most important—students learned in spades that to be involved in theatre one must have the ability to adapt to situations that are unexpected, and certainly beyond anyone's control. Those involved in theatre are resourceful and resilient."

The 10-day run of Concord Floral will be followed by a special live webinar on Zoom with Tannahill on Nov. 29, as part of the Fine Arts Research Lecture Series in Drama. Winner of two Governor General Awards, the playwright has been described by the Toronto Star as "widely celebrated as one of Canada's most accomplished young playwrights, filmmakers and all-round multidisciplinary artists," and by the Montreal Gazette as "the hottest name in Canadian theatre."

"To have Jordan Tannahill agree to be a part of the Fine Arts Research Lecture Series in Drama is a huge gift to the drama community on campus and throughout the province," said Martina, who describes Concord Floral as a suburban thriller of youth carving out their own path in the face of a lingering plague.

"Concord Floral was chosen because it is so relevant to current circumstances," she said. "And given the subject matter, the students can certainly relate to the play's many topics and undercurrents."

Tickets are available online or by calling 306-966-5188.