A creative collaboration between the University Library at USask and Skyxe is helping spotlight the photography of Howdy McPhail to travellers from near and far in the newly created airport gallery at Saskatoon's John G. Diefenbaker International Airport.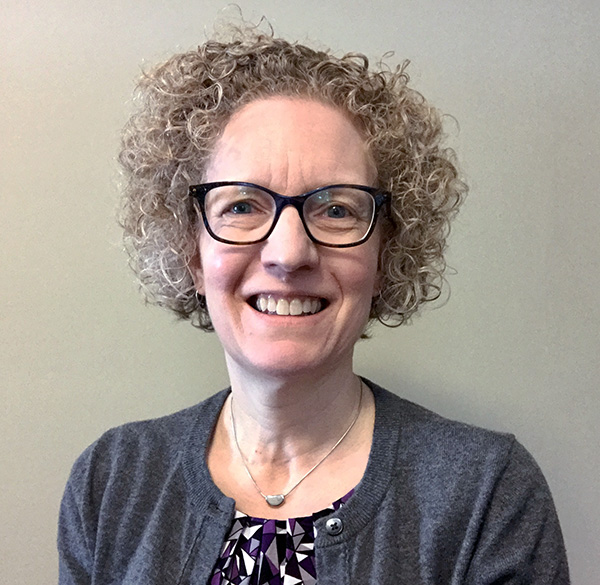 "This new partnership is a creative opportunity to showcase collections preserved by University Archives and Special Collections at the University Library for audiences from across the country and around the world," said Charlene Sorensen, acting dean of the University Library. "It is important for us to find creative and meaningful ways to engage with the community and share our special collections with as many people as possible. From a poem written by Louis Riel shortly before his death, to the artwork of Courtney Milne, these collections are unique and deserve to be on display."

With the airport on board, the university has landed an opportunity to reach additional audiences of new arrivals as well as those preparing to depart, with an estimated 1.4 million people moving through the airport in typical non-pandemic years. The agreement between USask and the Saskatoon Airport Authority to display items in the new Prairie Peoples Showcase was signed on Oct. 8, 2020, and will run through to January 15, 2022 when it will come up for review and renewal.

"We are fortunate that the Saskatoon Airport Authority will be displaying various special collections through rotating displays throughout the year," said Sorensen. "This is an opportunity to showcase the range and diversity of our collections, sharing them not only with members of our local community, but also with people visiting Saskatoon from far and wide."

For Tim Hutchinson, assistant dean responsible for University Archives and Special Collections, it is another avenue to share USask's unique array of items and collections, ranging from early Saskatoon postcards to the McPhail photography collection, to the historic Diefenbaker collection of papers and books of the late 13th Prime Minister of Canada for whom Saskatoon's airport was officially named in 1993. Skyxe pays tribute to Diefenbaker's birthdate on Sept. 18 each year.

"We are pleased to have this new opportunity to showcase some of the unique items in University Archives and Special Collections, both for visitors to Saskatoon and residents who are travelling elsewhere," said Hutchinson. "It is fitting that this partnership is starting with an exhibit featuring Howdy McPhail's aerial photographs. One of my favourite parts of flying into Saskatoon is getting an aerial view of the city and surrounding farmland. This exhibit documents an earlier era of aerial views, going much further afield."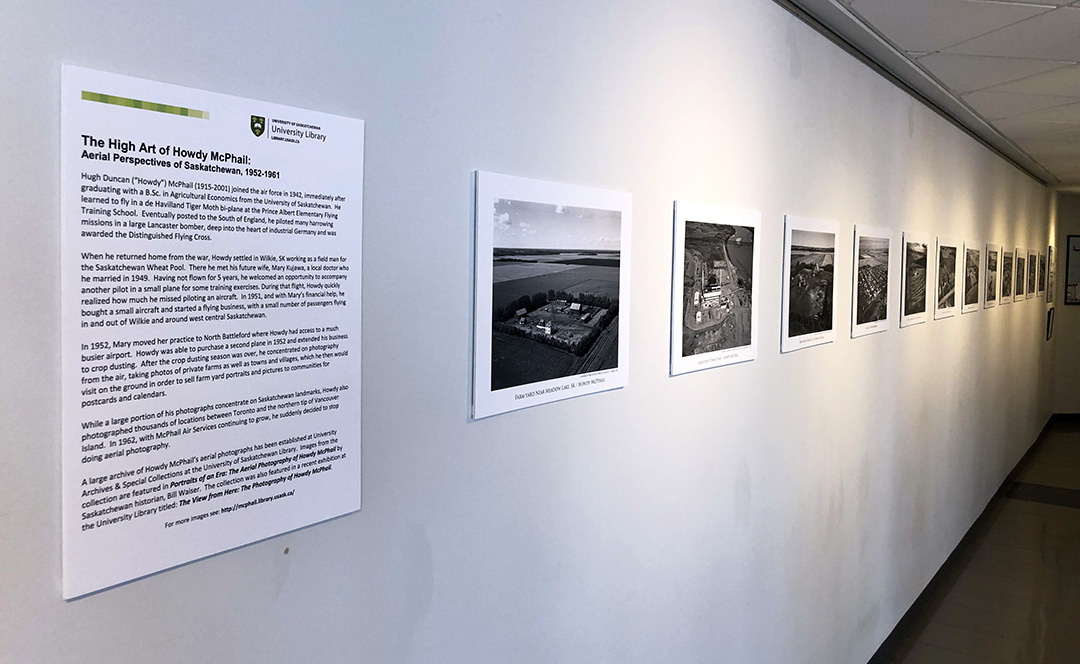 The University Library provides support for learning, teaching and research across campus, and manages a broad range of physical and digital information resources. The University Library is also home to University Archives and Special Collections, which features a vast array of valuable records, collections and rare items constituting the official memory of the history of the university and its community impact, including multiple works by USask authors.