This summer, the Museum of Natural Sciences at the University of Saskatchewan (USask) is encouraging residents to get outside and explore this fascinating history.
Dr. Erica Bird (PhD) is one of the collaborators on the On Safari Downtown Saskatoon Tour, which highlights local buildings that were built with Tyndall Stone. This type of sedimentary rock built up over time, trapping the remains of plants and animals that were preserved as fossils inside it.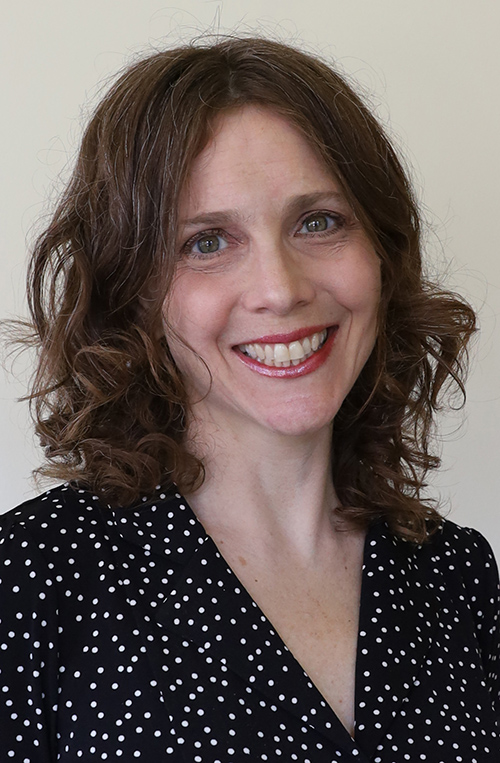 "All the fossils are basically the same age: 450 million years old," said Bird, who manages the Museum of Natural Sciences, which is housed in USask's College of Arts and Science.
"They are all part of the Tyndall Stone, which is a limestone formed at that time in what is now known as the Selkirk Member of the Red River Formation," she said. "Back then, what is now southern Saskatchewan and southern Manitoba was covered in a warm and shallow sea just south of the equator. A diverse community of animals and plants lived at the bottom of this sea in a muddy carbonate platform, similar to the Caribbean today. After they died, they were buried in the sediment and, over time, they were fossilized."
Tyndall Stone is named after the small community in Manitoba where it is found. It was a major building stone in the early days of Saskatoon, in part because the rail line made it easy to get it here. Canada is the only source in the world for this stone.
There are many kinds of fossils found in Tyndall Stone, the same type of limestone that is featured on buildings throughout the USask campus. On the downtown walking tour, people will see nautiloids, corals, stromatoporoids, gastropods and receptaculites. There are other fossils also found in Tyndall Stone, such as brachiopods, bryozoans, crinoids, trilobites and calcareous algae, but they can be difficult to spot because they are small, less common or are more susceptible to splitting when the stone is cut.
Using the museum's online resources as a guide, people can "hunt" for the fossils at several downtown landmarks, including the Avenue Building, the Odd Fellows Temple, the MacMillan Building and more. 
"People walk by these buildings all the time, and many have told me they never knew about the fossils," said Bird. "I hope that once people see them, they will always notice them as they pass by—and it will be a reminder that we are all part of the incredible history of the interconnected natural world."
The fossil tour was recently created for the museum's website, but it has "actually been a labour of love for many years" in various forms, said Bird. She noted that the original tour was created in 1982 by Peggy Sarjeant, with help from her late husband, Dr. William Sarjeant (PhD), a former faculty member in USask's Department of Geological Sciences who passed away in 2002.
"Then, in 2016, Jody Cason with the Saskatoon Heritage Society created and printed a hard-copy guide and colouring book with more information and fossils to find," said Bird.
"When the COVID-19 pandemic closed the Museum of Natural Sciences and campus to the public, I was looking for something new and unique that would encourage people to get outside and explore the Tyndall Stone fossils I knew we had in downtown Saskatoon. I ended up finding and meeting Jody, and this virtual version was born.
"As well as digitizing everything so that the tour can be done on a phone, we updated it with more information on the fossils and Tyndall Stone, turned the scavenger hunts into an app-like experience with photos and hints and collaborated with partners, like the Museum of Antiquities, to add some cultural content."
Bird hopes that when people see the fossils, they will come to understand a bit more "about the amazing and very, very long history of life on our planet." For example, the first big gastropods—invertebrate mollusks related to snails and slugs—appeared on Earth around 495 million years ago. In comparison, Homo sapiens—modern-day humans—have only existed for around 300,000 years.
"Humans are such a tiny part of Earth's history and understanding that puts a lot of things in perspective, I think."
Click here for more information on the On Safari Downtown Saskatoon Tour.