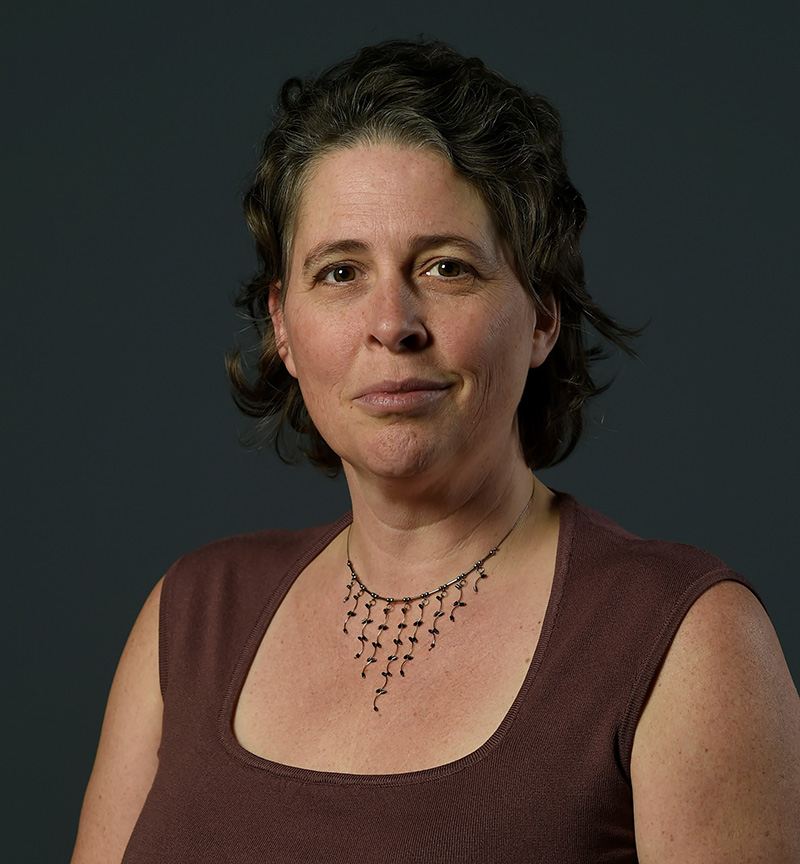 Reducing cheating and a need to make a difference for under-served communities have a common solution. Instead of quizzing students on 'googleable' facts, more instructors than ever before are choosing to assess students' knowledge in unusual ways, and the benefits to not only the students, but the greater community are impressive, according to James. 
"Instructors are developing new assessment tasks by asking themselves 'in this discipline, what kinds of products would my students' make out in the community?'," said James. "So, instead of students putting a lot of effort into an essay or test that only you are going to read, you have your students develop something that the world needs." 
James said, when possible, she encourages instructors to develop these real-world tasks, called authentic assessment, as open license, so the material can be used by anyone in the community.
"The goal of the open movement is that products generated are useful and shared to others and can be found publicly," said James. "Learning is found as opposed to hidden behind a paywall. Right now, we as a society, are thinking a lot about issues of equity. For example, who has access and who doesn't, how can we level the playing field—and open [learning] is about that. So, when you're trying to generate a product that can be publicly shared and used, you're trying to do a public good in addition to just assess your students, and often we try to generate those products with an open license."  
USask instructors across the institution have incorporated projects where students develop a resource for the community. From developing a nutritional database to sharing the results of undergraduate research astronomy to revising an instructional design textbook. 
"When you do this form of assessment, you are helping students overtly see how their skills are going to be used after they graduate, and you're helping the community see how USask is making a difference in the community," said James. "Our tagline at USask is 'Be What the World Needs,' and we fulfill that through research findings and the accomplishments of our graduates, but sometimes we forget that the commitment to open pedagogy and to open-based assessment is a commitment to our students making a difference all the way through their education." 
Paula MacDowell, assistant professor in the College of Education curriculum studies department, specializes in immersive learning technologies and had the opportunity to teach Advanced Instructional Design (ETAD 874) to 14 graduate students last term. In the course, students work on a real-world project for a client, which in this case was Heather Ross at the Gwenna Moss Centre.
This class revised an existing open textbook on instructional design to create the first Canadian edition with interactive features to enhance readability. Open textbooks are free to read, saving students hundreds of dollars, and are easier to update than traditional textbooks. 
"The majority of students in the course are also classroom teachers, so they appreciated being treated as a professional and valued for their expertise," said MacDowell. "In this course, they are challenged to work as a team and take the initiative to share their talents for a worthwhile cause. 
"Students liked the ability to increase their design and technical skills, but at the same time, just to be valued for the expertise that they have. Something quite different about this assessment is that the student is still in the student role, but they're also expected to contribute to the project as a professional."
MacDowell said students started the class being intrigued, but a bit apprehensive and unsure what to expect.   
"They were inspired by the opportunity, but nervous in terms of what would be expected and how well the team would work together. We learned to trust each other, and by the end of term, we exceeded our expectations and contributed a high-quality textbook for students to learn about instructional design," said MacDowell. 
MacDowell and her students used the open book creation platform Pressbooks to develop the text and to eventually publish it on USask Pressbooks and Pressbooks throughout Canada. MacDowell said Pressbooks integrated seamlessly within Canvas, the university's learning management system, without technical issues. 
This is not the first time MacDowell has assigned an open license project to a class and she said it will not be the last. She believes students should have voice and choice in how they demonstrate their learning, related to the course objectives.  
Does that mean multiple choice exams and essays are things of the past? MacDowell would not go that far.  
"I think that, yes, exams will always have a place," said MacDowell. "Exams are especially beneficial for getting your students to study. I think it's appropriate to have exams at the university and it's appropriate to have essays, but students need and deserve opportunities to do real-world projects with real-world assessment."
Read the textbook MacDowell's class developed, and, for another example, visit the virtual world MacDowell had another USask class develop. 
For more information about open license assessment funding for instructors at USask, contact Heather Ross, educational development specialist, or visit the Open Educational Practices page on teaching.usask.ca.