A desire to better understand and support disadvantaged people was the motivation behind Emily Roberts pursuing her bachelor's degree in psychology.

As she graduates from the University of Saskatchewan (USask) at Fall Convocation on Nov. 9, Roberts is also being recognized for leadership and contribution to student life through her declared college and will be awarded the Henry Carr award from St. Thomas More College (STM).

Having grown up in Saskatchewan and Manitoba, Roberts followed her sister in selecting USask and STM to pursue her studies. Roberts felt "it made sense" to register in many of her courses through STM because of the generally smaller class sizes, and the opportunity for additional student awards.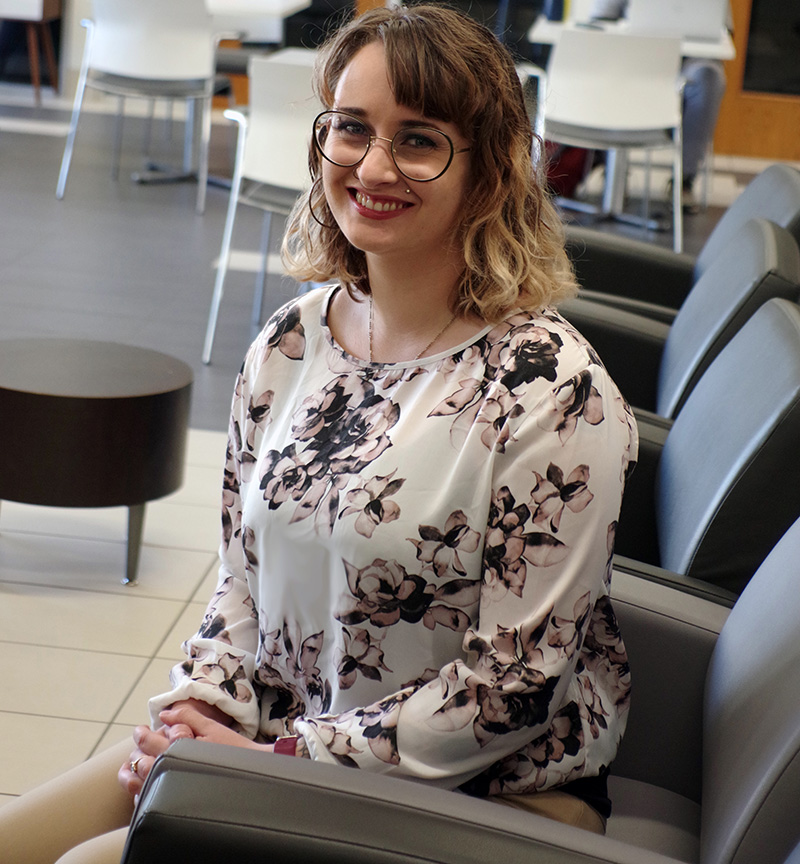 Roberts was involved with the college's Newman Sounds Glee Club, served as editor for in medias res – a student led literary magazine "publishing content to reflect the campus community, its complexities and diversity" – and was on the executive of the St. Thomas More College Students Union (STMSU). "STM became like a home for me, and I was happy that the college was open to students joining in community if they wished."

"Emily Roberts was chosen for the Carr award because she has been an excellent example of student leadership and participation in the STM community," stated Richard Medernach, manager of student experience and enrolment at STM. "Roberts provided a level-headed perspective and practical voice to the STMSU, in medias res, and Newman Sounds Glee Club. She always gave of herself to enrich other students' experience at the college."

Since completing her final degree course in summer 2022, Roberts has been working as an emergency duty worker with Child and Family Services – responding to after hours' calls to respectfully serve families, as well as stepping in part time with the Saskatoon Public School system in an educational assistant role.

While forced online studies during the pandemic lockdown weren't preferred delivery format, Roberts said that she soon got into the rhythm and is now considering completing her master's in social services in her post-graduation plans – offered online through Wilfrid Laurier University.

"In the future I would like to have the opportunity to gain more practical experience to support my awareness of systemic and social factors that impact trauma," Roberts said. "This feels like the perfect complement to my degree."

For more on USask Fall Convocation, visit the graduation and convocation page.