After holding online graduation celebrations for the past four spring and fall convocations as the pandemic dragged on, USask is finally returning to Merlis Belsher Place to hold 2022 Spring Convocation in-person from June 6-10. For University Registrar Russ Isinger and his planning team organizing this year's convocation ceremonies, it has been a long time coming.

"The planning team is very excited about returning to in-person convocation," said Isinger, who has been involved in nearly individual 150 ceremonies spanning two decades through his work with the Teaching, Learning and Student Experience portfolio. "Convocation is the university's most important public event, and the culmination of all we work toward at the institution. We know the absence of in-person ceremonies was deeply felt by the campus community. Although the team enjoyed the challenge of planning the online convocation celebrations over the past two years, the in-person convocation ceremonies are where we all want to be, especially since the 2019 return of convocation to campus to the wonderful facility we have at Merlis Belsher Place."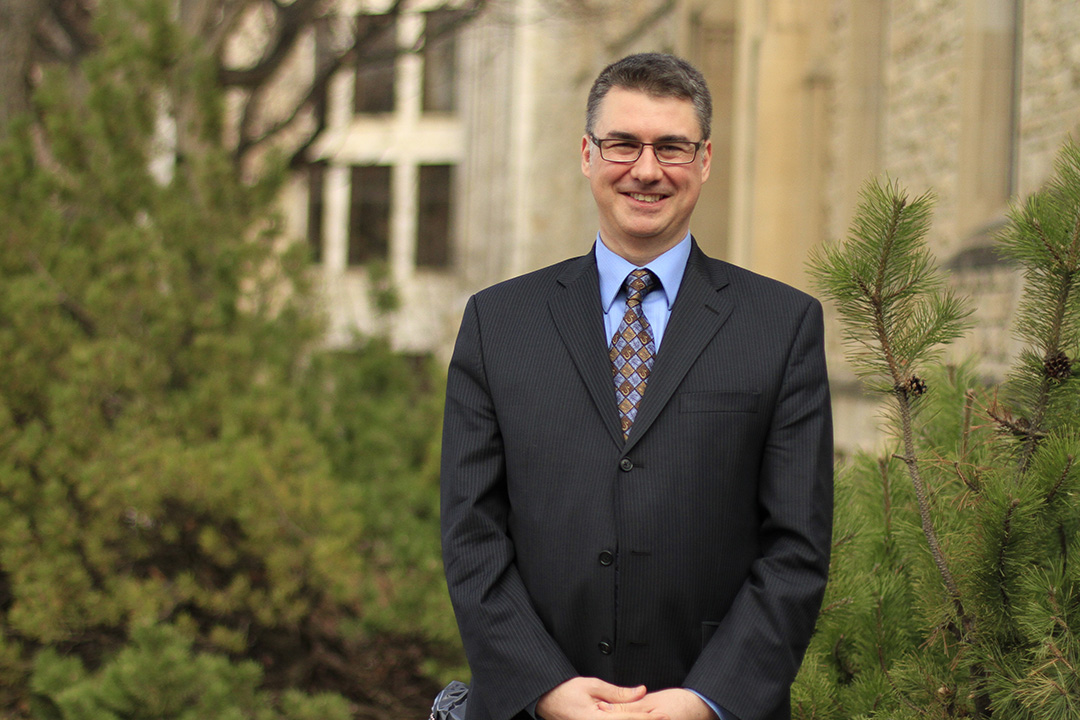 A total of 3,269 graduates are scheduled to receive degrees in this year's Spring Convocation celebration, which will feature eight ceremonies over five days at Merlis Belsher Place.

"We are thrilled to return to Merlis Belsher Place to celebrate the tremendous achievements of this year's convocation class in person and have them once again walk across the stage to mark this milestone moment in their academic journeys," said USask President Peter Stoicheff. "This is a time to recognize all that these remarkable students have accomplished, and the challenges that they have overcome during the pandemic, to complete their programs. Convocation is the highlight of the academic year for our students, our staff, and our faculty, and we are excited and honoured to celebrate this moment with them."

With the global health crisis not over yet, university officials are co-ordinating with USask's Pandemic Response and Recovery Team and taking extra precautions to ensure convocation is conducted as safely as possible. 

"As a university facility, the mask mandate, which has been extended to June 30, will be in effect for Merlis Belsher Place," said Isinger. "Within the facility we are looking at having specially designated areas where masks can be temporarily removed for photographs of the graduates, honorary degree recipients, etc. As we do at every convocation, there will be hand sanitizer stations. And we are certainly prepared to take any appropriate cautions as necessary to minimize risk to attendees."

For the past two years during the pandemic, convocation celebrations were shifted to online events to honour the graduating students, with congratulatory messages, tributes, video speeches, student stories and complete lists of the names of the graduates. Celebratory GIFS and other graphics were also posted on social media to help honour students, who also shared photos of themselves and their parchments online.

"I am very proud of the planning team and what they achieved with the virtual celebrations these past few years," said Isinger. "When the campus went remote in March 2020 due to the pandemic, we had a little more than two months to create online events where the graduates would feel recognized and celebrated. There were limits of course to what we could do online, but overall, I think we did well under the circumstances …

"We think everyone is looking forward to the resumption of in-person events like convocation because, though the pandemic is not over, it does signal a promising return to better times. And for students, faculty, and staff who have gone through a great deal the past few years to get here, graduation will be a particularly special milestone this spring."

After two years of online celebrations, the USask convocation planning team has smoothly transitioned back to preparing for in-person events and activities, according to Isinger.
"Planning has gone quite smoothly," he said. "It is amazing how quickly the team could switch back to planning for in-person ceremonies versus virtual celebrations. Of course, we have had to remind ourselves about how we did a few things. Remember we only had two convocations at Merlis Belsher Place before the pandemic hit. But I credit the easy transition back to in-person to the fact that many on the convocation planning team are very experienced."

While final preparations are being made to celebrate this year's convocation class, USask is also considering additional ways to honour graduates from 2020 and 2021, who didn't have the opportunity to experience in-person ceremonies during the pandemic.

Prior to convocation week, the university will also honour Indigenous students who are completing diplomas and degrees at this year's Indigenous Graduation Celebration at Merlis Belsher Place on Friday, June 3.