University of Saskatchewan (USask) College of Nursing spring graduate Alexis Ashworth (BSN'23) will not be walking across the big stage at Spring Convocation in June.
Instead, she is training to represent Canada in women's Olympic weightlifting on the biggest sports stage – the 2024 Summer Olympics in Paris, France.
"The Olympic qualifiers consist of five international meets between December 2022 and April 2024," said Ashworth. "So far, I have competed in the 2022 Senior World Championships in Bogota, Colombia, and 2023 PanAmerican Championships in Bariloche, Argentina. I am currently training for the International Weightlifting Federation (IWF) Grand Prix #1 in Havana, Cuba in the middle of June."
Once the qualifying events are complete, Alexis must be ranked in the top 10 or higher in her weight class and also be ranked in the top three overall of all five women's weight classes, as Canada is only able to send three female weightlifters to Paris.
"It would be a dream come true to represent Canada on the biggest stage in the world," said Ashworth. "I would want to be in the best shape of my life for that, so if I make the Olympic team, I will need to train really hard between the end of qualifiers in April and the Olympics at the end of July."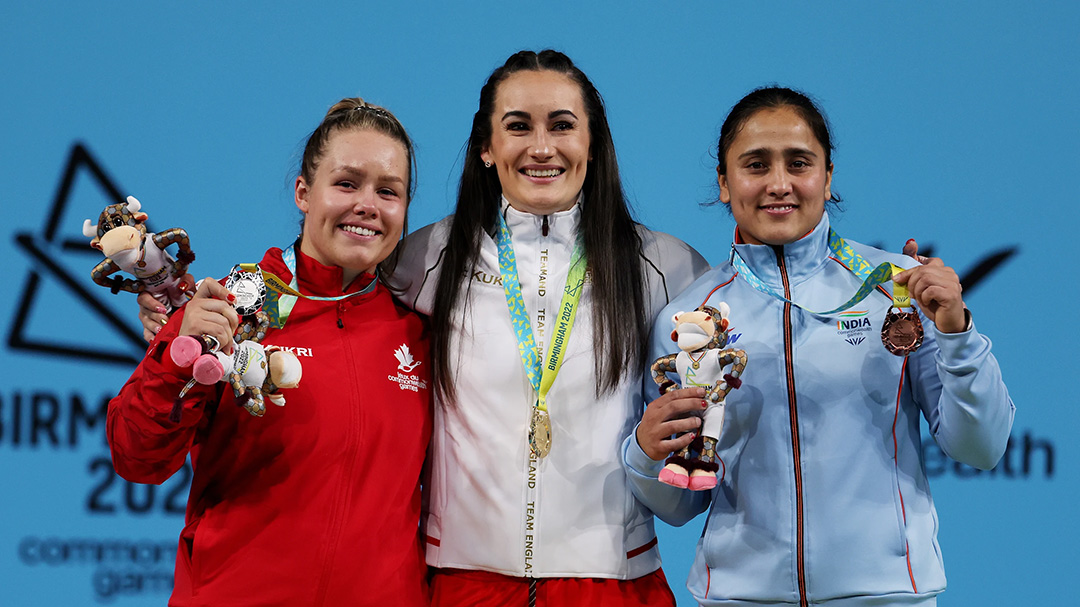 Alexis started Olympic weightlifting in fall 2019, after being introduced to the sport through CrossFit. The COVID-19 pandemic put a damper on her training due to gyms being shut down, but she continued to train at home and resumed competing in summer 2021.
Splitting her time between Bloomington, Indiana, where her coach is located and in Montreal, Quebec, Ashworth currently trains seven sessions a week over five days.
"I know there is a chance I will not make the Olympic team, and if that happens, I will return home to Saskatchewan and begin focusing on nursing. I am very grateful to have a wonderful profession to return to when my athletic journey ends."
Ashworth started her USask Bachelor of Science in Nursing (BSN) program in fall 2017 at the Regina Campus. When she entered Year 3, she decided to go part-time in her studies to accommodate her weightlifting and balance other aspects of her life.
"I was upset knowing I would not finish the program alongside my peers I entered the program with, but I want others to know everyone has their own unique path. I knew that my years as an athlete were short, so I wanted to take advantage of the opportunity. I am so glad I took this opportunity now because a lot has changed since then!"
Ashworth chose the USask nursing program after hearing positive things from family and friends about USask and wanted to remain close to her family. She admits though, as positive as the program was, it was very challenging.
"The challenges I faced along the way during my nursing studies made me a better athlete. And the challenges I face as an athlete, will make me a better nurse one day."
"The best part of the nursing program was completing my final practicum in Estevan at St. Joseph's Hospital in emergency. I gained a lot of confidence as a nurse from this experience, had freedom to use my critical thinking skills, and I felt like a working member of the team. That is what nursing is: a team."
Although Ashworth isn't sure when she will take the national nursing licensure exam, she is excited about working as a registered nurse someday. Travel nursing, emergency, cardiology, and psychiatric nursing have piqued her interest as areas she may want to explore.
"I am looking forward to being a small part of someone's toughest days," she said. "I understand what it is like to be on the other side of things as a family in the hospital. I know nurses have a very difficult job to do, but if I can be a small part of that, I know I will have a lot of purpose and fulfilment in my career."