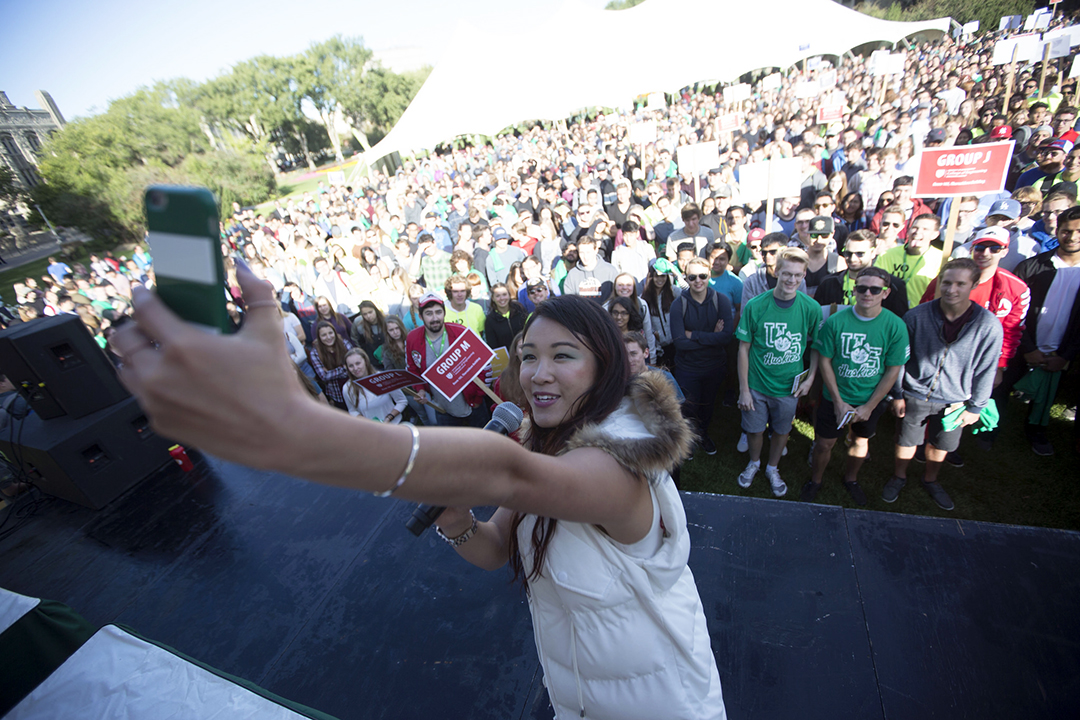 Scenes from Orientation day. As of the first day of classes, there were 20,670 undergraduate and graduate students registered in 2017 fall term classes at the U of S — up 2.1 per cent from the previous year.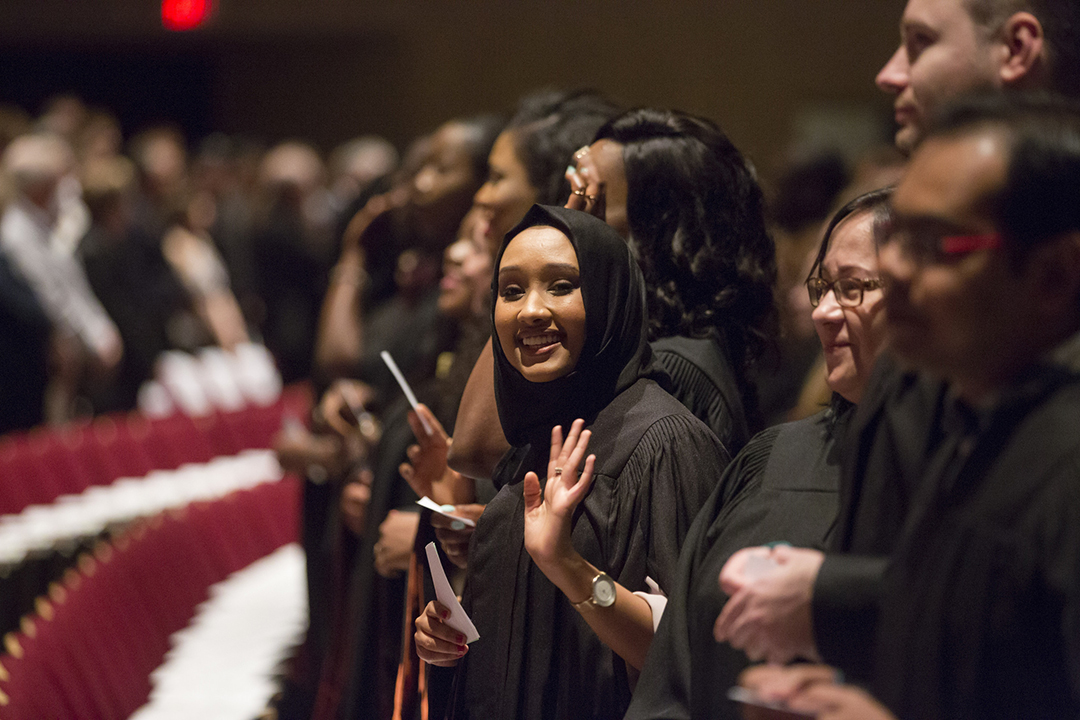 Students were on focus during the celebrations at Spring Convocation ceremonies from June 5-8, 2017. As always, best wishes to all our graduates.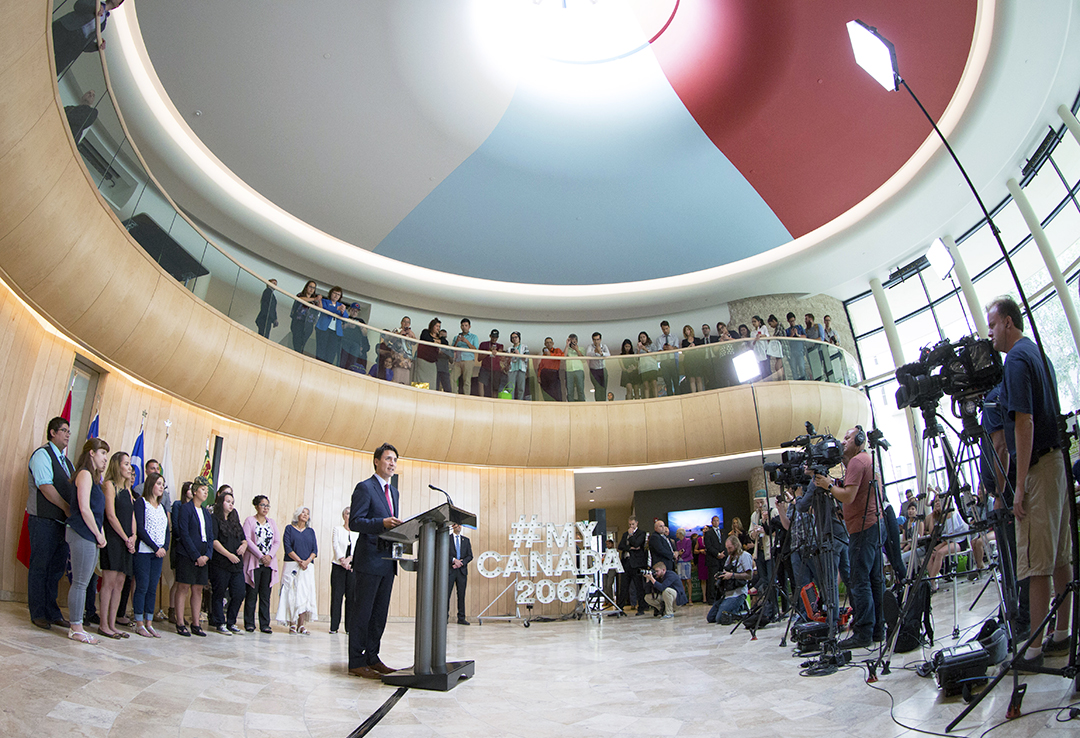 Prime Minister Justin Trudeau was among those in attendance at the Gordon Oakes Red Bear Student Centre at the U of S on Sept. 1, 2017. "It was incredibly humbling for me to talk to these young people about the challenges they are facing," he said, following an announcement of new student work placements for post-secondary students.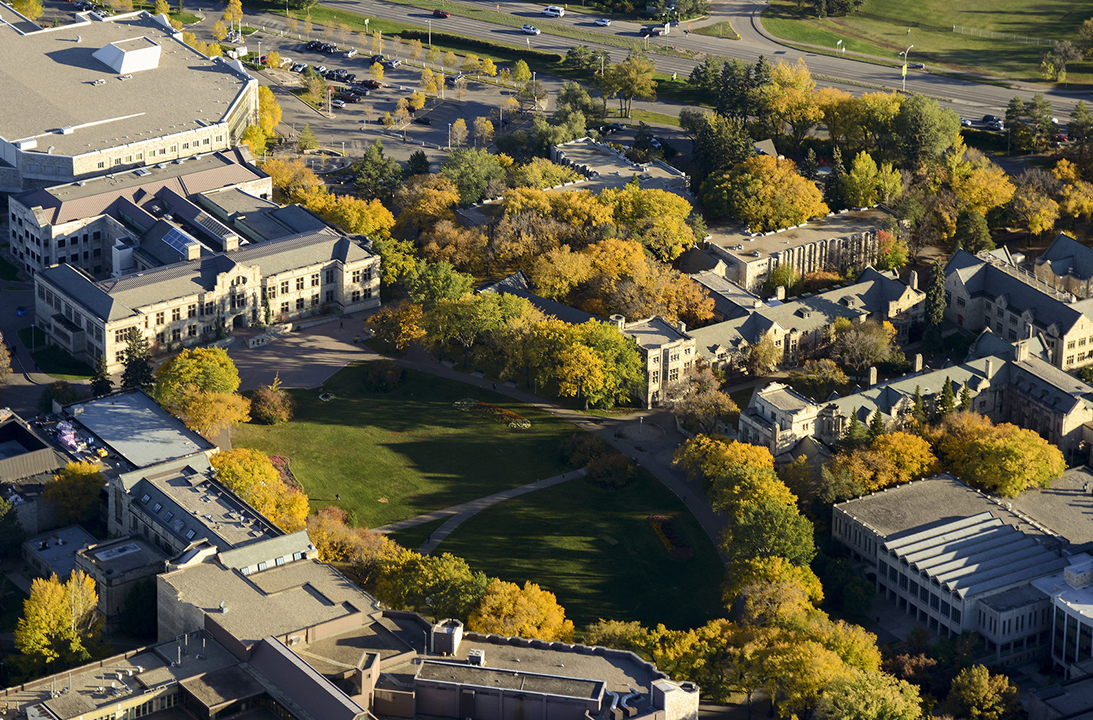 Looking good. Touting original architecture from 1907 and the lush green space known as the Bowl, the U of S was selected as one of Canada's most scenic universities.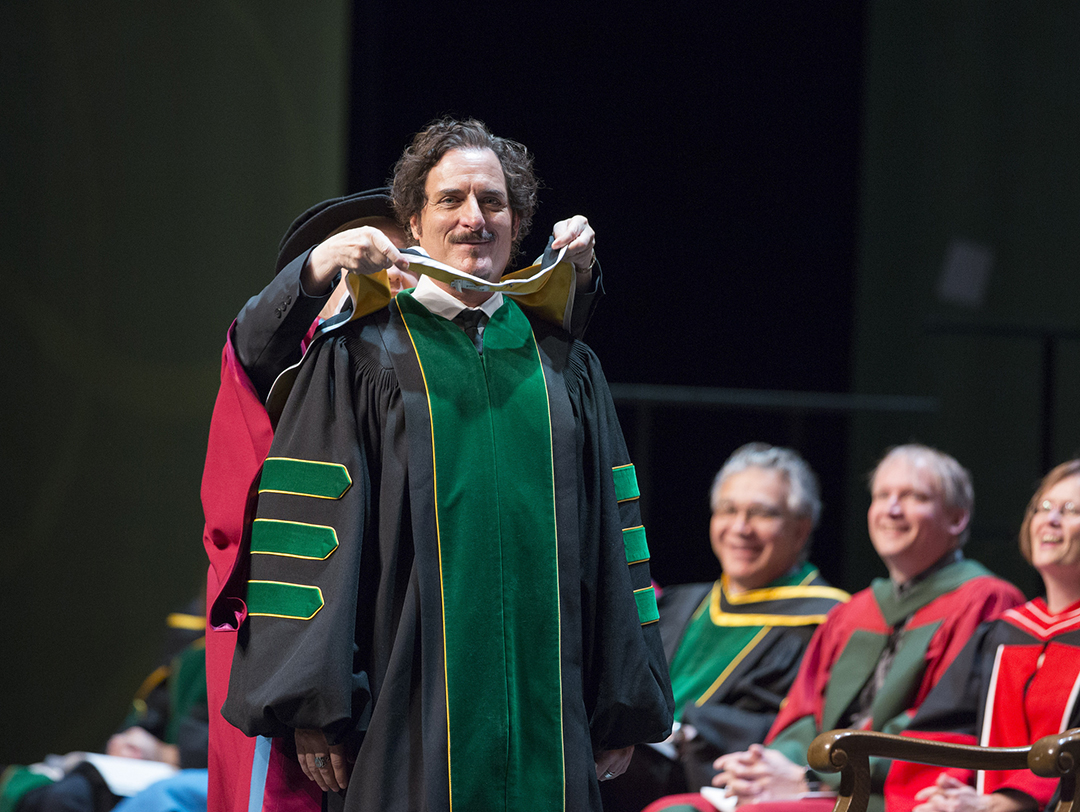 Remember that time actor Kim Coates, best known for his portrayal of "Tig" on Sons of Anarchy, received an Honorary Doctor of Letters during Spring Convocation? Since initially earning his BA from the U of S in 1981, Coates has appeared in more than 100 movies and television series.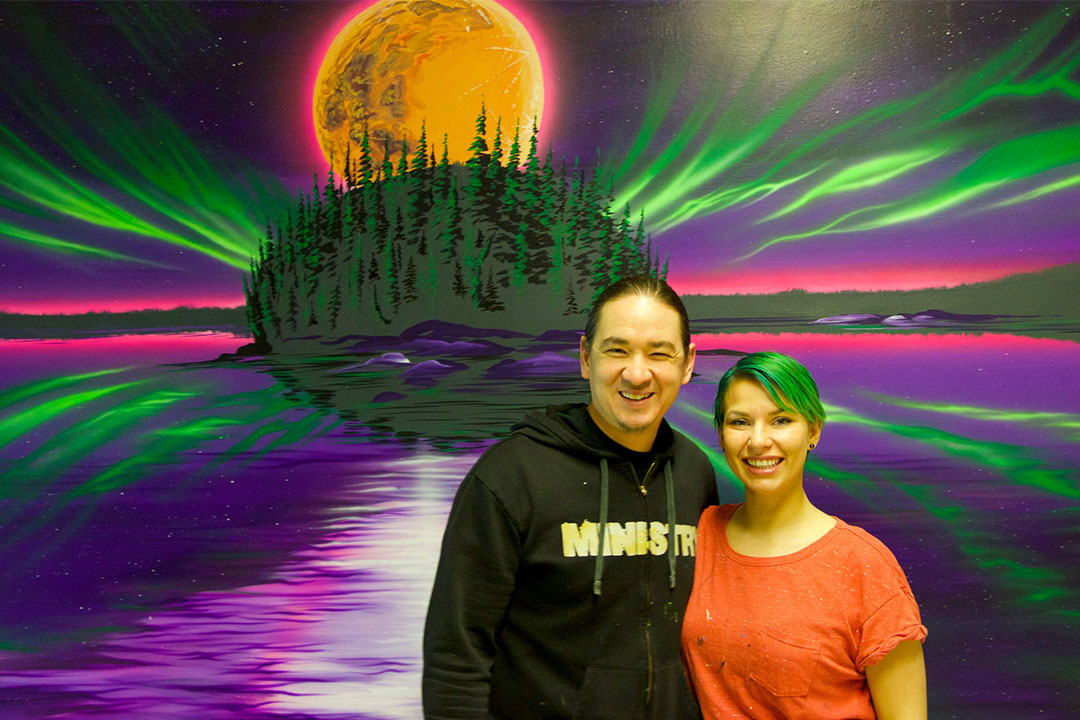 A busy corridor at the WCVM Veterinary Medical Centre is now home to a brightly coloured mural that is the work of art by painter Jasyn Lucas and his partner Nicole Brightnose. Their painting's purpose is to tell a story about Indigenous teachings using the animals that represent those lessons.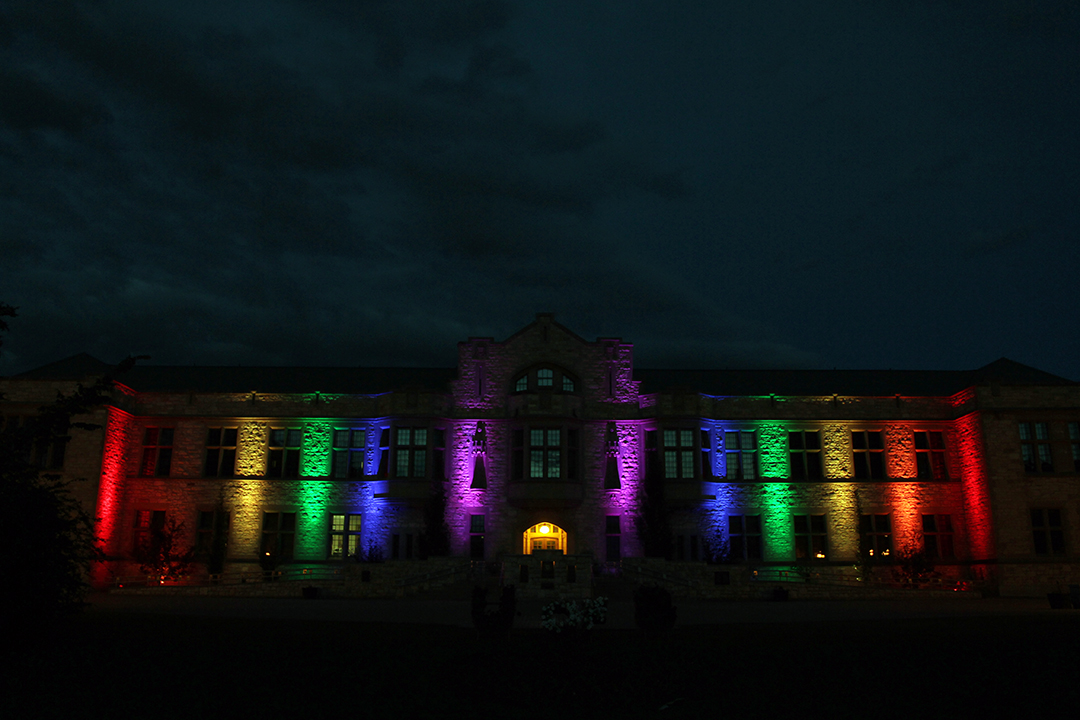 The U of S displayed a number of symbols across campus as part of the Pride celebrations in Saskatoon, including lighting up the Peter MacKinnon Building with Pride colours in the evening.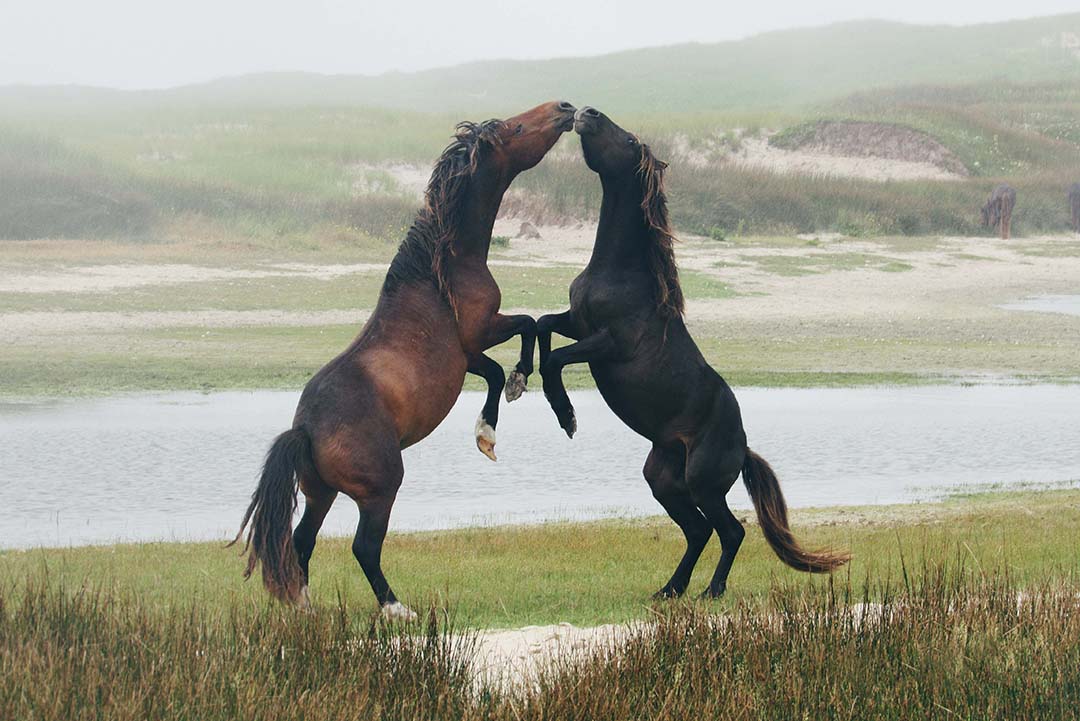 Image submitted via Joanna van Bommel, undergraduate student in biology, for the third annual U of S Images of Research competition held in the spring of 2017.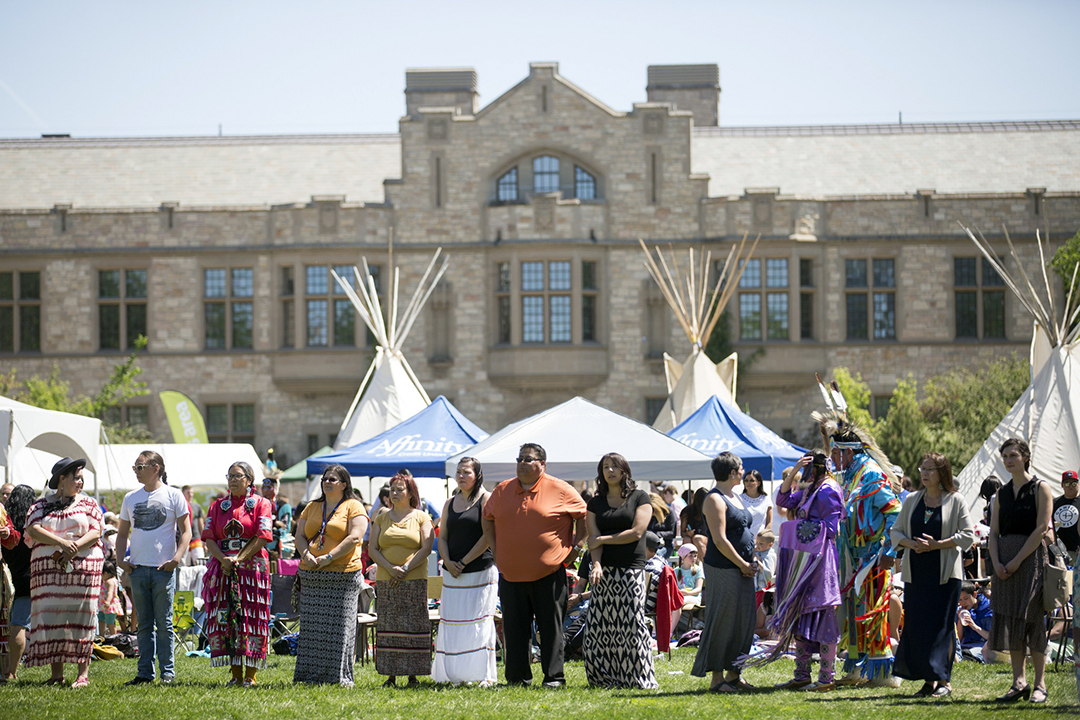 The U of S Graduation Powwow celebrates the academic achievements of graduating Métis, First Nations and Inuit students from the U of S and from high schools across the province.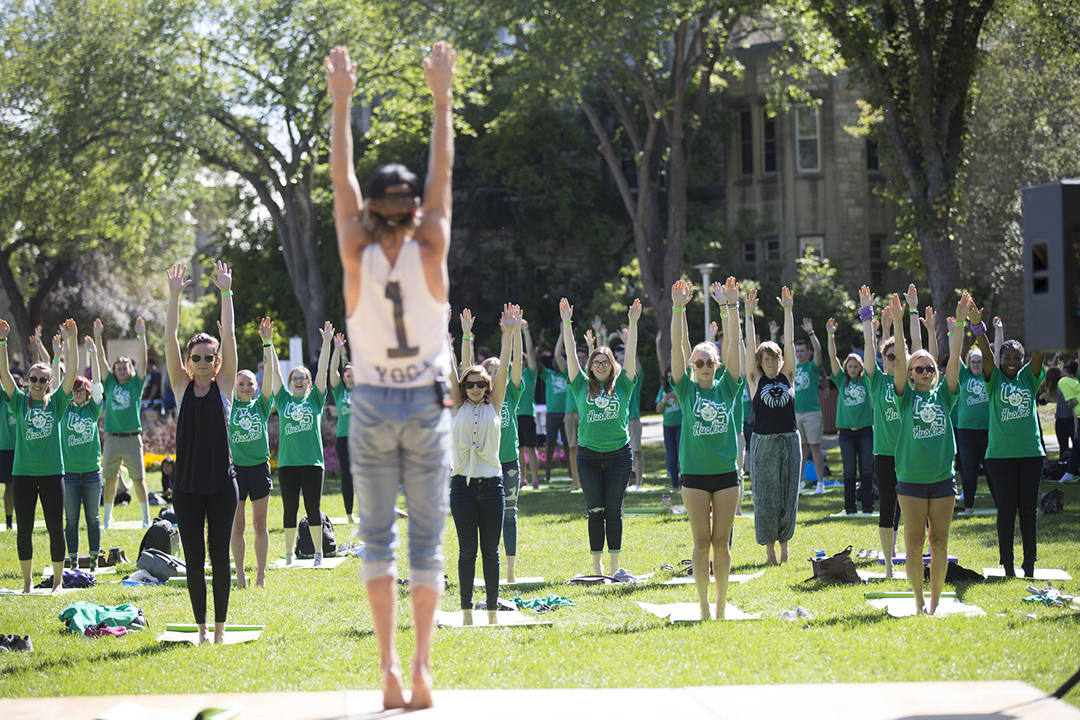 Can you imagine a more scenic spot to practice yoga?