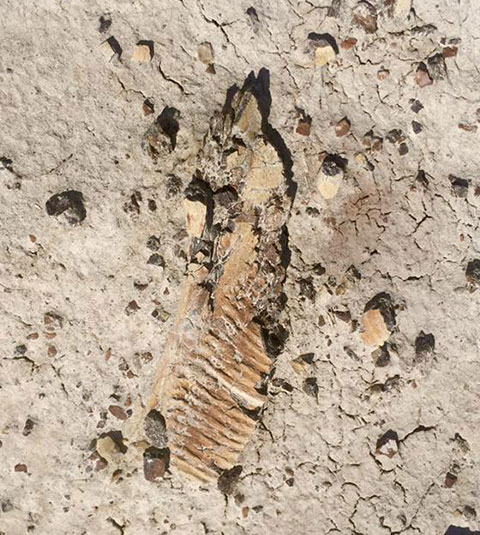 In June, the team—established in 2005 and comprised of students and alumni—travelled to Midlands Provincial Park near Drumheller to prepare for an upcoming rover competition. While surveying the rocky, Mars-like terrain, they came across what appeared to be dinosaur bones.
"It was definitely exciting and interesting. We were kind of expecting to see some cool stuff at Drumheller but more at the museum, not just walking around," USST president Danno Peters told the Saskatoon StarPhoenix. 
Park paleontologists confirmed the find and identified them as bones of a hadrosaur, though the date remains a mystery.
Read more at the StarPhoenix.