The latest USask honorary degree recipients are writer and Elder Louise Halfe; entrepreneur and philanthropist Tim Hearn; artist, curator and professor Gerald McMaster; and entrepreneur and philanthropist Don Seaman.
Honorary degrees are the highest honour USask can bestow, and acknowledge the worthy and unique contributions Halfe, Hearn, McMaster and Seaman have made to their community and to the world. View past USask honorary degree recipients.
Members of the public are invited to watch the ceremonies live, online.
LOUISE HALFE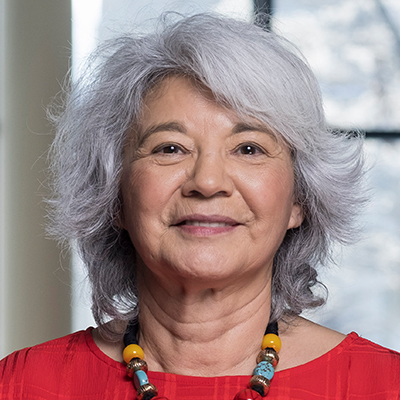 Ceremony: June 6, morning
Degree type: Honorary Doctor of Letters
Louise Halfe—Sky Dancer—is a Cree poet and writer, Elder and teacher. Born in Two Hills, Alta., she attended a residential school as a child and has drawn on this experience to explore resiliency, reconciliation and the legacy of colonialism, in her poetry.

One nominator interviewed her after the publication of her first book, Bear Bones and Feathers, and said, "We were blown away by her guts, her strength, her unflinching gaze and her courageous words." In her subsequent poetic work, she has continued to examine and illuminate uncomfortable themes and to celebrate the resilience of her family and her people. Her volumes of poetry have received numerous literary awards, and she served for two years as Saskatchewan's Poet Laureate, a position which allowed her to mentor young poets and writers.

In 2001, she became the first Indigenous poet to have her work included in a standard Canadian poetry anthology, and now, according to one of her nominators, it would be "unthinkable" for her work not to be included in any general anthology of Indigenous writing in Canada. Halfe has participated as an instructor in university courses, and as a speaker and reader at numerous conferences, workshops and literary festivals in Canada and abroad. She is an Elder and advisor on Indigenous traditions at the Gordon Oakes Red Bear Student Centre at USask.


TIM HEARN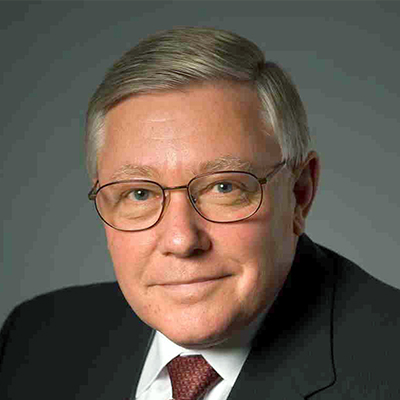 Ceremony: June 5, morning
Degree type: Honorary Doctor of Laws
Tim Hearn grew up in Regina, and received a bachelor's degree in science at the University of Manitoba. He began his career with Imperial Oil as a marketing representative in North Battleford, Sask., and took on positions of increasing responsibility in the company, including close to a decade managing international business ventures associated with Imperial Oil and its parent company Exxon Mobil.

He capped his 40-year career at Imperial Oil with a term as chair and chief executive officer from 2002 to 2008. During that time, he oversaw the move of the company's head office from Toronto to Calgary. Hearn's profile in the oil and gas industry was acknowledged with his induction into the Saskatchewan Oil Patch Hall of Fame in 2011.
Hearn has used not only his personal resources but his skills to support a range of public causes. One cause that benefited from Hearn's support was the Calgary Campaign to End Homelessness. As chair and board member of the Calgary Homeless Foundation, he worked to build non-profit networks and to secure financial support for the campaign.
GERALD McMASTER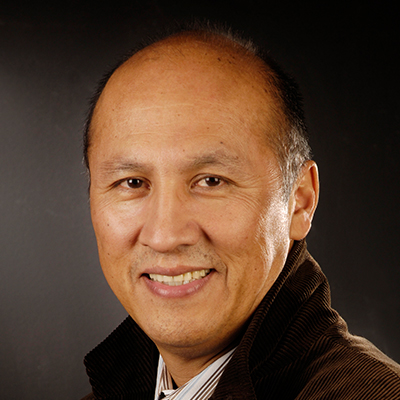 Ceremony: June 4, morning
Degree type: Honorary Doctor of Letters
Born near North Battleford, Sask., on the Red Pheasant First Nation, Dr. Gerald McMaster (PhD) is a Plains Cree artist, curator and professor. In the words of one of his honorary-degree nominators, he has made significant contributions "to visual arts, arts administration, and to inclusion and reconciliation."
A continuing focus of McMaster's work has been to increase the representation of Indigenous art and artists in galleries and museums and to modify the way culturally sensitive objects have been handled and displayed. In his current position as a Canada Research Chair, he is working with international collaborators on research projects that examine "contact zones" where two or more cultures interact with each other and explore how relationships affect Indigenous artistic expression.

McMaster also continues to pursue the question—which has interested him throughout his career—of how Indigenous voices can bring new perspectives to established disciplines such as art, history and anthropology. He is an officer of the Order of Canada and a recipient of a National Aboriginal Achievement Award.
DON SEAMAN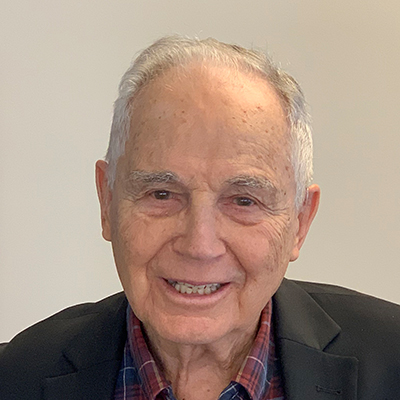 Ceremony: June 7, morning
Degree type: Honorary Doctor of Laws
Don Seaman was born in Rouleau, Sask., in 1925, to parents who encouraged their four children to take advantage of educational opportunities. Like his two brothers, Doc and B.J., he pursued a degree in mechanical engineering at USask, graduating in 1947.
Seaman began his career with Canadian Industries Limited (CIL) in Shawinigan, Que., but soon joined his brothers in business associated with the infant oil industry in Alberta and Saskatchewan. The company he participated in with his brothers—the Seaman Engineering and Drilling Company—became Bow Valley Industries, a major energy company that eventually had 15 subsidiaries and was an important international player in the oil industry. Seaman retired from Bow Valley in 1988 at which time he formed his own company, D.R.S. Resource Investments, through which he has pursued interests in the nurturing of oil and gas service companies and in land development.
Inspired by his involvement in sports in small-town Saskatchewan, Seaman collaborated with the Town of Okotoks, Alta., to help build a state-of-the-art baseball stadium, named Seaman Stadium. This program provides young athletes opportunities to further their ability in the sport at an elite level and in higher education through scholarships. Seaman and his brothers have also been strong supporters of the communications program for students in the College of Engineering at USask.