At the University of Saskatchewan (USask) there are plenty of places to go to decompress and snacks to nibble on during study breaks. Also, there are dogs to pet. And if you need any other suggestions, there are several USask experts who have a few tips on how to self-care while buckling down with the books. 
Student Learning Services is a place where students can feel comfortable when looking for help with studying and learning. Located in Room 106 in the Murray Library, Student Learning Services has your best interests in mind during finals and exams—from help with writing to assistance with math and stats. Need some tips for exam day? Gina Koehn, a learning specialist at USask, says that by taking care of your body's needs, you can keep your mind sharp and alert. 
"On the morning of your exam, eat a nutritious breakfast, and, if possible, make time for some physical activity before the exam," said Koehn. "Bring a bottle of water with you when you write the exam. Staying hydrated helps to maintain focus."
Want to stress less while studying? Consider some of the following study tips:
Don't worry about mastering all the material, but think critically about what material needs to be learned and what you need to do to learn it. This way you'll get a sense of how much work needs to be done without the panic of cramming it into the last minute.
Once you have established how much studying you need to do, set aside some time each day to study. Dividing it into manageable stretches of time is much less daunting than a marathon session of cramming the night before.
Don't study for excessively long periods of time. Study for 30-50 minutes then reward and take a break so that you don't burn yourself out. We all need time to relax. 
Study tips via Student Learning Services: Click here for more.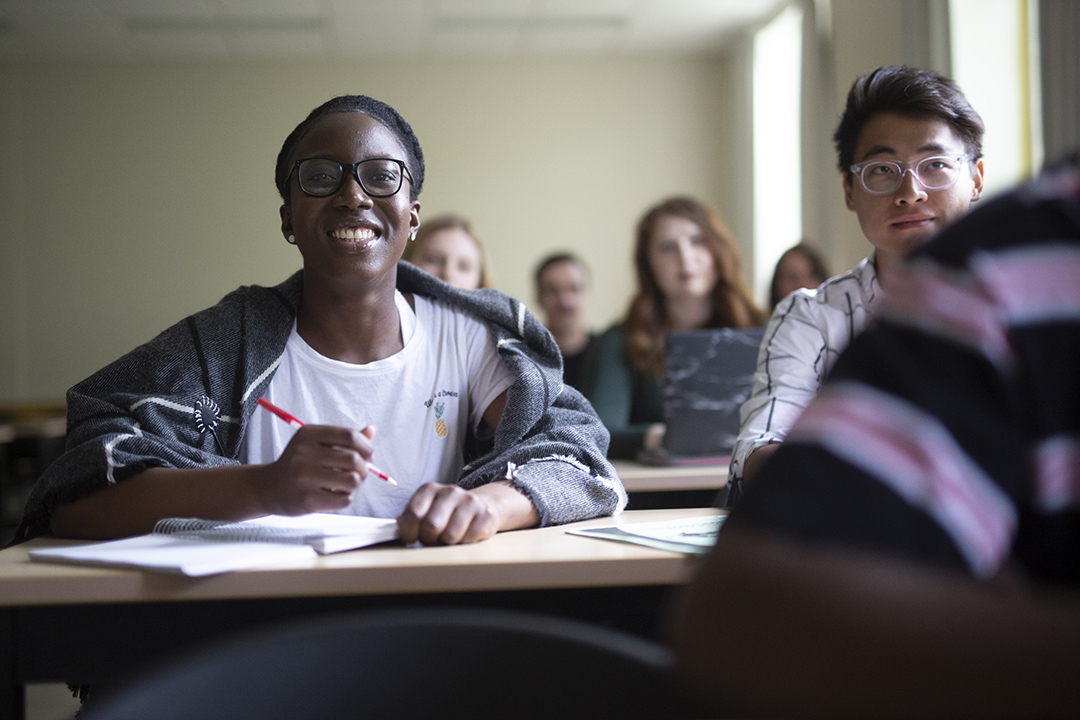 For students looking to make some positive self-care choices, one option is to take a nap.
"If you are sleep-deprived, you are running on an empty tank. Things won't work," according to Edwards School of Business professor Dr. Erica Carleton (PhD).  
"Going into an exam, I tell my students that they are better off getting more sleep than they would be pulling an all-nighter and studying instead of sleeping. You will perform worse trying to write an exam on no sleep." 
Looking for somewhere to catch some quick Zzzs? Peer Health USask is offering a nap room at the USask Community Centre located in Room 104 in Marquis Hall, from December 9-13 and 16-19 from 1pm-4pm. 
Make friends with a therapy dog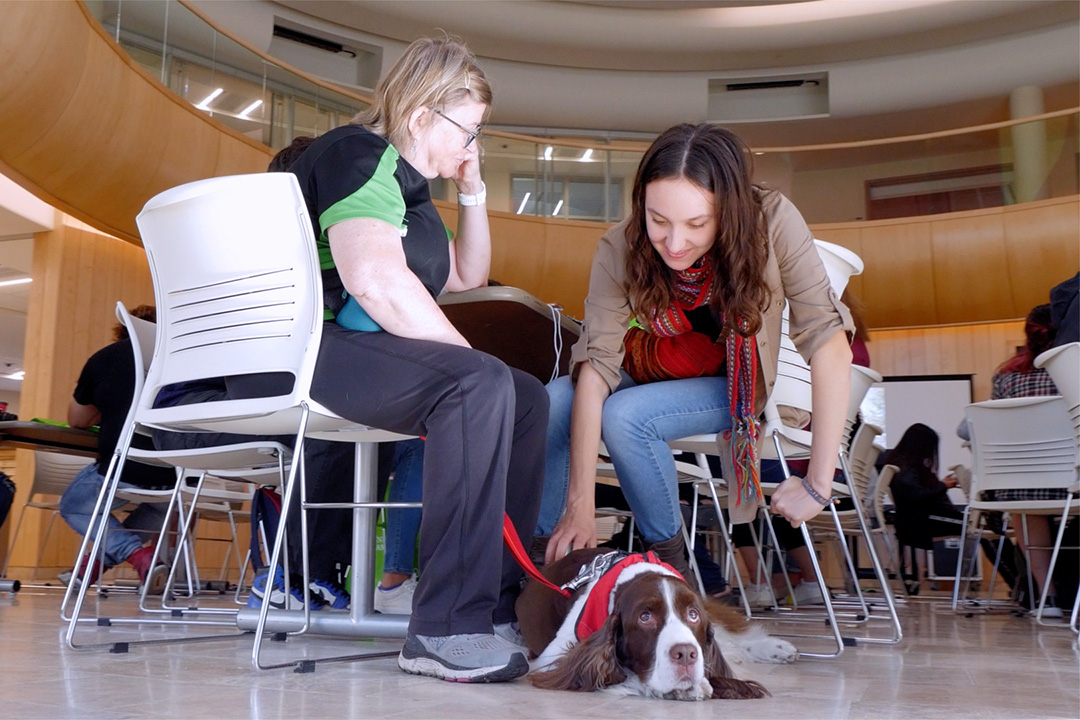 Feeling stressed? Try petting a dog. 
According to one recent campus study, 92 per cent of students found visiting with therapy dogs helped them to reduce stress, with research literature showing that being around a therapy dog can help to lower students' stress and anxiety levels, increase their happiness and contribute to improved mental health.
"We've been offering our therapy dog program on the USask campus for about six years now," says Dr. Colleen Dell (PhD), a professor of sociology in the College of Arts and Science. "It was all evidence-based how we designed the program, and we keep doing evaluation[s] to make sure that we can offer the best service possible with our therapy dogs."
The therapy dogs will be visiting campus libraries throughout December. Make sure to follow @pawsyourstress on Instagram and Facebook for more information. 
Take a break, take a snack
All library locations will have activity spaces where you can take a break from studying. These spaces are drop-in, casual and fun. There will be Play-Doh, crafts, puzzles, LEGO, and more to help you to relax and refocus before getting back to the books.
Need a quick energy boost while you are hitting the books? All libraries on campus will be giving out snacks throughout final exams (with the exception of the Science Library, which is always food-free. Juice boxes will be available there instead). Keep an eye out for volunteers handing out complimentary snacks and refreshments and make sure to read the words of encouragement from USask alumni on the screens throughout the library.
The holidays can be a stressful time for those who are away from their families during the December holidays. Friends for Dinner is a fun and unique opportunity for students to enjoy a meal with members of the USask and Saskatoon communities, while they learn about the wide-range of traditions found in Canada as host families share the spirit of the holiday season.
If you are a registered international or domestic student who is unable to be with family during the holiday season, consider registering here: https://wellness.usask.ca/faithleaders/#FriendsforDinner