For the first time in more than two years, the university safely resumed most pre-pandemic activity in 2022, from full classes, labs and research activities reinstated on campus, to the revival of in-person convocation ceremonies celebrating USask graduates on stage at Merlis Belsher Place for the first time in 936 days.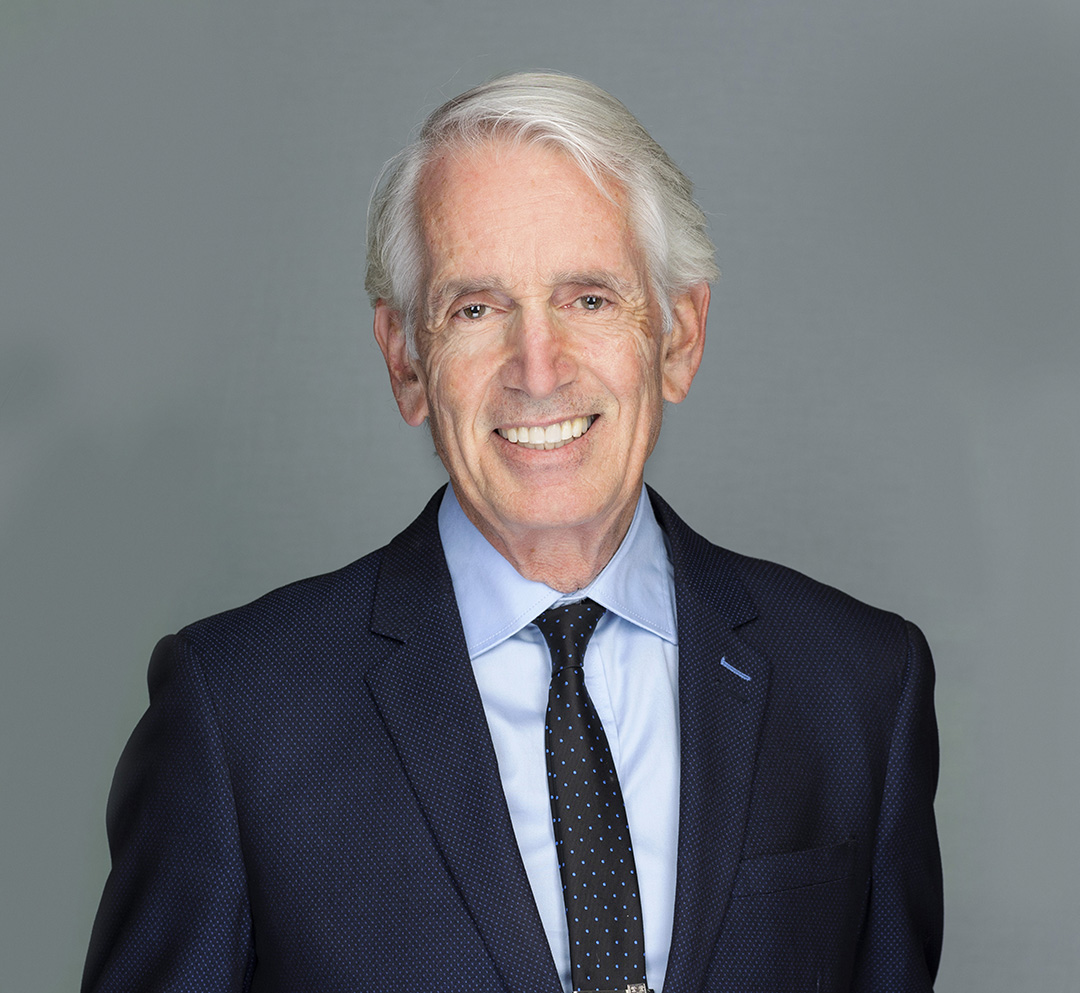 "It has been a safe return to campus and we thrive as an in-person campus community," said USask President Peter Stoicheff, in his seventh annual year-end interview with On Campus News. "We have learned a lot from the pandemic and we have more flexibility built in, with our employees working here or from home and flexibility for students and faculty. And with convocation, for all of the supporters, the families, and the students themselves, being in person again was a wonderful celebratory time. And we have given out seven honorary degrees to people who really deserved to experience that in person.

"And it's important to point out that we would not have returned to in-person activities if we did not think that it was safe and I thank the Pandemic Response and Recovery Team for the work that they have done and continue to do. There were hundreds of other people behind the scenes in facilities who made sure that we could get to this point."
RECORD ENROLMENT:

The return to campus began in early February as the university completed the transition from remote/online to in-person learning. While masks were encouraged for all students, staff, and faculty, mandatory masking ended in early July, as COVID-19 case counts remained stable over the summer and fall. The resumption of largely full in-person classes and activities also coincided with the announcement that USask reached record enrolment topping 26,000 students in the 2021/22 academic year, a major milestone for the university.

"Not every university in the country experienced increased enrolments through the pandemic and it is a testament to the quality of our faculty and the teaching and learning experience on campus for students, and a testament to the value of the degree we offer, regardless of the discipline," said Stoicheff, now in his eighth year serving as president of USask. "In particular, we have seen increases in international students and graduate students as well. It shows that students want to be here. So, it is a testament to the value of the university and the hard work that everybody does here."

RISING RANKINGS:

In addition to being an increasingly popular destination for students, USask's reputation is also on the rise with the most highly regarded ranking agencies around the world, including ranked 58th out of 1,400 universities around the world in advancing sustainable development in the 2022 Times Higher Education (THE) University Impact rankings. USask also placed first in Canada and 23rd worldwide in water research among 5,000 of the world's top universities in the Shanghai Rankings, with USask also cracking the top 100 in veterinary sciences, environmental sciences and engineering. USask has also moved up to a tie for 13th overall in the Maclean's magazine rankings of the top Canadian medical-doctoral research universities.

"This is a university that wants to have impact beyond itself and we take seriously the statement that we want to be the university the world needs," said Stoicheff. "So, it would be a mistake not to put a lot of emphasis on the Times Higher Education Impact Rankings, which are exactly that, and the new QS Sustainability rankings. And in each of those we rank very highly. And it was nice to see us move up in the MacLean's rankings, although I think that we deserved to be a lot higher there as well."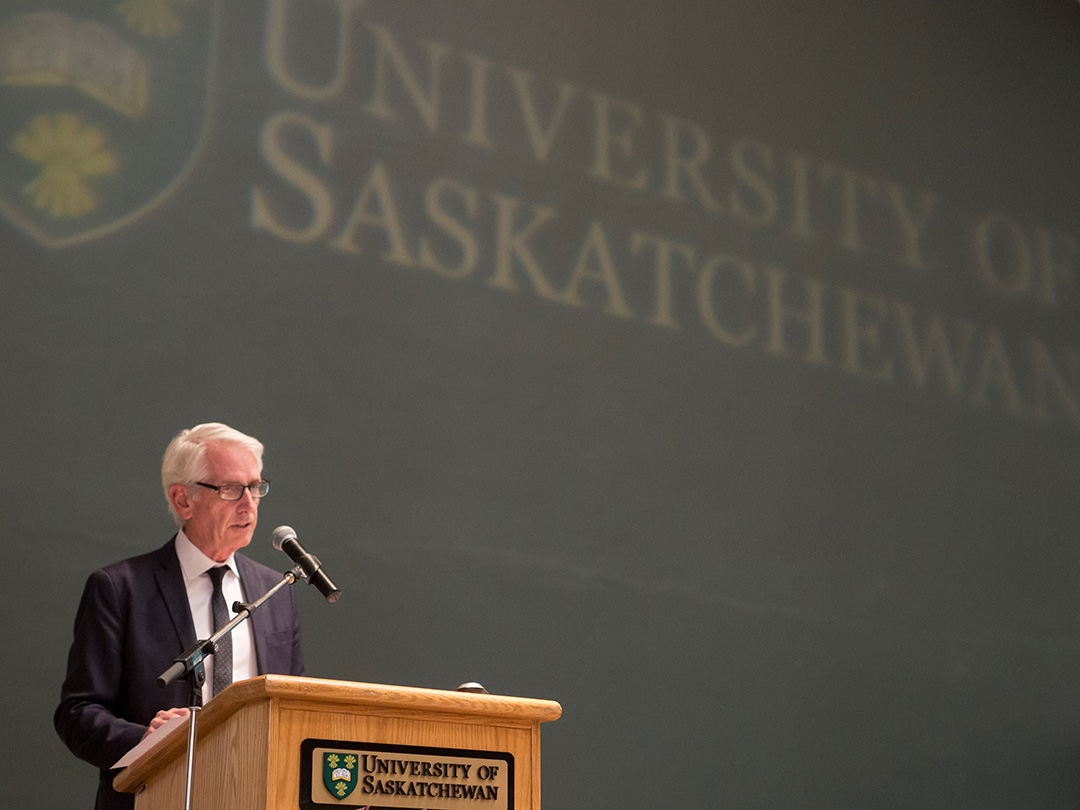 RESEARCH REPUTATION:

In addition to its world-renowned water research programs, USask is recognized globally for its research into a broad spectrum of areas, from food security, synchrotron sciences, and space weather monitoring, to vaccine and infectious disease work. Remarkably, out of 97 eligible universities in the country, USask received 25 per cent of the total funding awarded in 2022 through the Canada Foundation for Innovation Major Sciences Initiatives. In all, a total of $170 million was received by the university's four flagship national research centres: USask's Vaccine and Infectious Disease Organization (VIDO); the Canadian Light Source; the Super Dual Auroral Radar Network; and the new Global Water Futures Observatories.

"With 17 colleges and schools and many different degree programs, it's easy to lose sight of the fact that we are a research powerhouse because we put a lot of energy and resources appropriately into the teaching and learning side of our mission. So that is a testament to the quality of our faculty and facilities," said Stoicheff, who in 2022 also became the first university president from the Prairie region ever selected to chair the prestigious U15 Group of Canadian Research Universities.
One of the highlights of new research investment on campus was a major expansion at VIDO, with the long-awaited vaccine manufacturing facility completed in 2022 to expand the country's biomanufacturing capacity. VIDO also received more than $8-million in funding in November to establish Level 4 lab capacity – the highest level of containment – to make VIDO the only non-governmental CL4 facility in the country.
Meanwhile, the university also completed a major renewal of its signature areas of research in 2022, led by Vice-President, Research, Baljit Singh and Provost and Vice-President, Academic, Airini. Three new priority areas were selected – Communities and Sustainability, Health and Wellness, and Quantum Innovation – joining the six original areas of research excellence – Agriculture; Energy and Mineral Resources; Indigenous Peoples; Synchrotron Sciences; One Health; and Water Security.

"We identified the new signature areas of research for the university that define where we have pre-eminence globally and where we don't want to exclusively put our research effort, but where we want to focus a lot of it," said Stoicheff. "So, I think the fact that we are doing so well is a testament to that kind of strategic thinking, which involved everybody across the university."

INDIGENOUS INITIATIVES:

The university took a major step forward in Indigenization in 2022 with the implementation of its new Indigenous Strategy – the  first Indigenous Strategy that has been solely created by Indigenous people at a Canadian U15 research institution – and instituting a new policy on Indigenous membership/citizenship verification, a process completely led by Indigenous community members from on and off campus.

"We would not have been gifted an Indigenous Strategy were it not for all the support from the many members of our university community who are Indigenous, from Elders and Chiefs, Traditional Knowledge Keepers and Language Teachers, and other leaders, faculty, staff, and students," said Stoicheff. "And the only way that we can be a better university in this regard is if we get that kind of advice and support."

USask also commissioned leading Indigenous rights expert Jean Teillet to examine and release a new independent report on the challenges Canadian institutions face from people who falsely claim to be Indigenous.

"I think that report is of real benefit not only to universities across the country, but to many institutions," said Stoicheff. "I know civil services are very interested in what is in there because they see her report as an excellent road map and guide for them, too. We committed to making that report public long before we knew what would be in it, because we knew that would be the right thing to do. And I am very glad that we made that commitment and I think the whole country benefits from the work that Jean Teillet produced."

COMMUNITY CONNECTIONS:

While USask's international reputation continues to rise, along with 169,000 alumni from more than 100 countries around the world, the university also remains firmly focused on the local communities it serves. The university continues to expand on collaboration with the City of Saskatoon through innovative Research Junction initiatives, continued its successful COVID-19 wastewater monitoring program, and reaffirmed the university's longstanding relationship with the Saskatchewan Roughriders by signing a three-year contract to host training camp on campus.

"I am really proud of the fact that we signed an agreement with the Roughriders to have their training camp here," said Stoicheff. "The government funded a new playing field surface and we couldn't have that training camp without that, and if we didn't have excellent culinary services and excellent residences. And our Research Junction MOU with the city, which was the first of its kind in the country between a city and a major university, continues to make a difference to a lot of people and is an important part of our community connection."

USask leaders, staff, and faculty also supported James Smith Cree Nation during the tragic events of last summer, and have supported Ukrainian students and displaced families affected by the ongoing war overseas.

"We do have global impact with a lot of our research and teaching, as we attract students from all around the world, but at the same time we're very conscious of the local impact that we can have and we always look for opportunities to support our communities locally," said Stoicheff.

STUDENT SUCCESS:

From strong graduation rates and increasing international student enrolments to expanded degree offerings and new microcredentials, supporting student success has remained a top priority throughout the pandemic. In fall of 2022, USask attracted some of the best and brightest students in the country, including four new Vanier Scholars, two Banting Postdoctoral Fellowship researchers, two more Schulich Leaders, and one Rhodes Scholar.

"Attracting students who are holding Vaniers and Bantings and other awards speaks to the quality of our graduate programming and is reflective of the fact that the best students are realizing their academic ambitions here," said Stoicheff. "And the Rhodes Scholarship that has gone to Cassidy Serhienko, that is a tremendous honour for her. It takes a lot of hard work to apply and on the part of people who support Rhodes Scholarship applicants. Only 11 were given out in the country this year, so think of what that means to be able to receive one of those at this university."

EXECUTIVE EXCELLENCE:

USask's leadership team was refreshed in 2022, with Cheryl Hamelin taking over as new vice-president of University Relations, along with new deans appointed in dentistry and kinesiology, among other significant changes.
 
"We have welcomed some excellent new leaders and it is wonderful that Cheryl is here," said Stoicheff. "Coming from Calgary, she knows the community well and we have 10,000 alumni in Calgary, which is the largest concentration of our alumni outside of Saskatchewan. So, it's a real benefit to us that she is so well known in Calgary and as an alumna of the University of Saskatchewan, she also knows this university and its spirit and its uniqueness from the ground up."

While Hamelin was recruited to return to USask, Stoicheff noted that the university is also proud of its record of promoting from within, with Dr. Walter Siqueira (DDS, PhD) taking over as dean of the College of Dentistry in 2022, and Dr. Joel Lanovaz (PhD) taking on the role of acting dean in the College of Kinesiology.

"We are able to attract top leadership talent from elsewhere, which I think speaks volumes," said Stoicheff. "But as important as that is, we also have many people who are in senior leadership positions who have moved through this university almost exclusively, including many of our deans. And over half of our deans and senior leaders are women, and many of them have moved up into those positions at this university. So, we're not only showing we are attractive to people from outside of this university, and at times outside this country, but we are also ensuring that people in this university feel that there are leadership roles for them as well."

HUSKIE HEADLINES:

It was another remarkable year for the Huskie Athletics program in 2022, highlighted by the football team advancing to a second straight Vanier Cup and the men's basketball team's stunning run to the national final. USask's women's track and field team also finished second at the Canadian university championships, while the men's track team and women's hockey team earned bronze medals at nationals, with every Huskie team taking part in playoffs and/or conference championships.

"Huskie Athletics is our biggest brand and we are very visible in this province and across the country because of the excellence that Huskie Athletics stands for and we have extraordinary student-athletes and coaching and support staffs across all 15 teams," said Stoicheff. "And the fact that the football team made it the Vanier Cup twice in a row, despite the pandemic, people need to understand how impressive that is.

"A high percentage of our more than 300 Huskie student-athletes are in the top ranks of academic achievement as well. And they come from all kinds of programs across the entire university, so they exhibit the kind of discipline and commitment that it takes to compete at a high level, while also sustaining performance at a high level in the academic setting."

FUTURE FOCUS:

As USask begins the new year, 2023 promises to be a pivotal point, as the institution prepares to spotlight its past success to build the foundation for a new era in the university's history. From research investment results to growing program popularity, USask is poised to take a major step forward.
"We have received a lot of federal funding in the past year and what we are going to start to see this coming year is how that research funding leads to results that are a benefit to many people," said Stoicheff. "We are going to see the benefits of having a Level 4 containment facility at VIDO, for instance. And the work that we are doing in physics and engineering physics on launching instrumentation with NASA, that will have significant positive impacts for reading weather systems, and so on.

"We are also doing well on the fundraising side and that too will benefit all of our students enormously – local, domestic, international, Indigenous and non-Indigenous students alike. I think people can look forward to us really highlighting our fundraising success, which we wouldn't be experiencing if our 169,000 alumni around the world didn't have the confidence in what this university is doing and what we are capable of in the future."