Fast-forward 35 years later and the two are together again, this time looking to lead Canada's national men's hockey team to Olympic gold at the 2018 Winter Games from Feb. 9-25 in Pyeongchang, South Korea.
"Being able to work with Willie, a couple of old Huskie hockey players coaching together, it's really special," said King, who previously coached Canada in three Olympics and now is serving as an assistant to Desjardins at the 2018 Winter Games. "We kind of chuckle sometimes when we are in meetings and he will start telling stories about when I coached him back at the University of Saskatchewan or I will tell a story about him, so it's been a lot of fun. For Willie and I to be working together again, and to do so at the Olympics, is really terrific."
King's remarkable coaching career has spanned four decades, from university hockey with the Huskies to the Olympics with Team Canada, to the National Hockey League and back again. Desjardins has also gone on to carve out his own successful career that took him all the way to the NHL as head coach of the Vancouver Canucks, and credits King for inspiring him to follow in his footsteps.
"I remember coming to the U of S and that was a great time for me, but I had no idea that I would ever want to get into coaching," said Desjardins, who earned an education degree (1985) at the U of S while being honoured as an all-Canadian on the ice with the Huskies.
"I just loved playing the game, but I ran into a gentleman named Dave King at the U of S and it changed my outlook on how I saw the game. He is such a smart hockey man. So, working with him again, this is pretty special."
Both King and Desjardins grew up in Saskatchewan—King was born in North Battleford and raised in Saskatoon, while Desjardins is from Climax—and spoke extensively about how proud they are to represent their country at the Olympics.
"If you ask any athlete, even our NHL players who play for the Stanley Cup, if you ask them about the Olympics, it's the biggest sporting event that you can be involved in," said King, who served as head coach of Canada's men's hockey team from 1983-92 (winning an Olympic silver medal in 1992) after guiding the Huskies to the 1983 national championship. "For me, I have always felt it is a real privilege and something that I really enjoy and it's an honour to be involved."
"I have enjoyed coaching at all the levels that I have coached, but I recognize that this is really a unique opportunity and it's a great honour," said Desjardins. "Not many people will get this opportunity and I am very fortunate."
Desjardins and King will try to lead Canada to a third straight gold medal at the Winter Olympics, after Canada won back-to-back championships in 2010 and 2014 under Toronto Maple Leafs coach Mike Babcock, who was Desjardins' teammate with the Huskies when King coached the program. King takes great pride in this fraternity of former Huskie hockey players who have gone on to coach at the highest level, a prestigious group that also includes NHL head coaches Todd McLellan (Edmonton Oilers) and Glen Gulutzan (Calgary Flames).
"It says a lot about the Huskie hockey program," said King, who also played for the Huskies while earning physical education (1971) and education (1972) degrees at the U of S before taking over as coach. "We have Willie Desjardins and myself, we have Mike Babcock, Todd McLellan and Glen Gulutzan, so we have quite a collection of hockey people who have come through the program."
Now, King and Desjardins are in charge of an Olympic team that will not feature any current NHLers for the first time since 1994, the same way Canada used to ice a team back in 1984, 1988 and 1992 when King served as head coach. However, this Canadian team does have a number of former NHLers like Ben Scrivens and Derek Roy, as well as Saskatchewan product Lindey Vey and ex-Saskatoon Blades star Stefan Elliott, who is also a former U of S student.
While the lack of active NHLers has levelled the playing field for these Olympics, King believes Canada will be in the medal hunt once again. "I think our chances are quite reasonable," said King, who recently played a leading role in the Home Ice Campaign to raise funding for the new Merlis Belsher Place multisport complex at the U of S.
"I am not one to make bold statements and predictions. However, without NHLers this year, this the most level playing field that I have been involved in, and this is my fourth Olympics for Canada. There are fluctuations in the abilities of the teams, but we will be right in the hunt."
Canada will play its Olympic opener on Thursday, Feb. 15 versus Switzerland, and hopes to be playing in the gold-medal game on the final day of the Winter Games on Feb. 25. Desjardins is anxious to get started. "It is a big responsibility putting a team in place that can compete, with the country watching, and now it's time," he said. "It's exciting to get going."


U of S represented at the Winter Olympics
Men's hockey coaches Willie Desjardins and Dave King aren't the only University of Saskatchewan connections on this year's Canadian Olympic team. Here is a look at a few of the other U of S graduates and former Huskies who are taking part in the 2018 Winter Games and Paralympics in Pyeongchang, South Korea.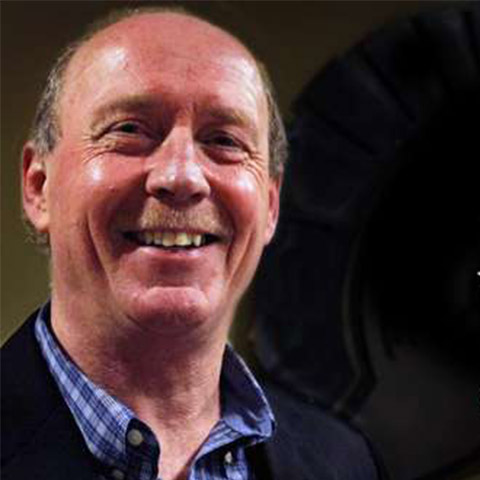 A Canadian college hockey icon, Babey is coaching Canada's men's sledge hockey team in the Paralympic Games. Babey grew up in Saskatoon and earned his Bachelor of Education in 1979 at the U of S before beginning his coaching career. He spent 27 seasons at the Southern Alberta Institute of Technology and is the winningest coach in Canadian post-secondary hockey history with 534 regular-season and playoff victories.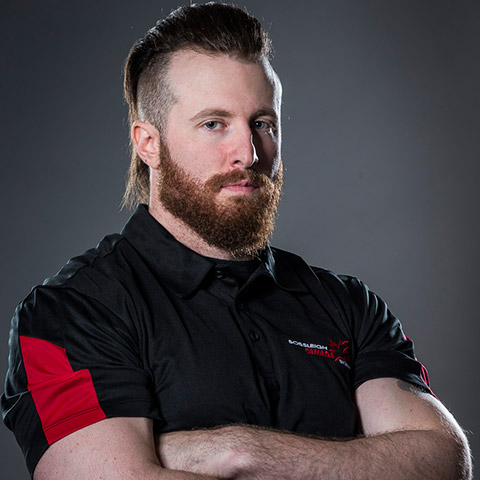 Former Huskies football standout Ben Coakwell will compete in his second Olympics this month. Coakwell, who was injured during a crash in the 2014 Sochi Winter Games, is back to serve as a brakeman in men's bobsled in the 2018 Games. Coakwell, who grew up in Moose Jaw and studied science at the U of S, led the Huskies football team in rushing in 2010 and 2011 and also competed on the university's track and field team a sprinter.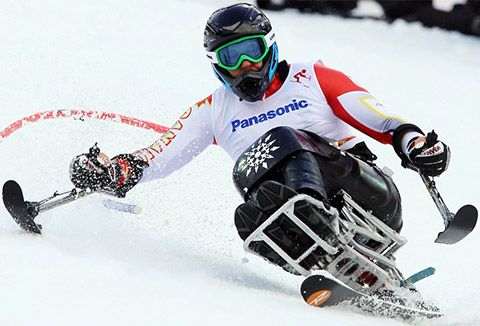 The para-alpine skier will compete in his second straight Paralympics in Korea from March 9-18. Oatway, who graduated in 2010 from the U of S with a Bachelor of Science, finished fifth in the men's sitting downhill event in the 2014 Sochi Paralympics in Russia. Born in Edmonton, Oatway began skiing at the age of five and was inspired to become a para-athlete after watching the 2010 Winter Games in Vancouver.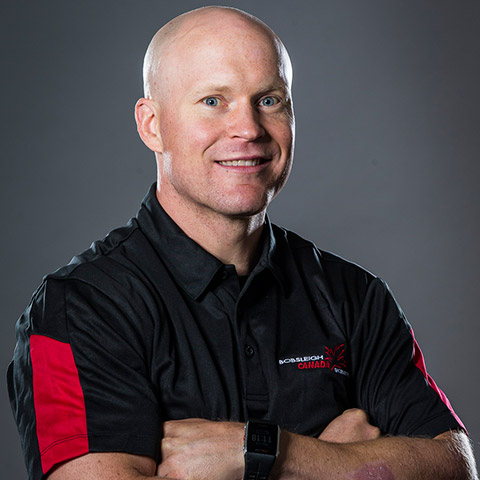 Born in Saskatoon and raised in Humboldt, Rush is a two-time former Olympic bobsledder who is now serving as the technical driving coach for Canada's Olympic bobsled team in the 2018 Winter Games. Rush, who won a bronze medal in the four-man bobsled at the 2010 Vancouver Winter Games, played five seasons as a defensive lineman for the U of S Huskies football team and graduated with a Bachelor of Arts in 2004.