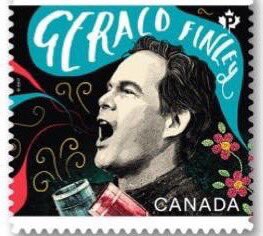 Finley's stamp is part of a booklet of 10 permanent domestic stamps featuring operas and singers who helped to put modern Canadian opera talent on the world stage.
Born in Montreal, Gerald began singing in Ottawa, and completed his musical studies in the U.K. at the Royal College of Music in London, and King's College, Cambridge. His career is devoted to the wide range of classical vocal art encompassing opera, choral, orchestral and song. He has perfomed at some of the world's major opera and concert venues, and his recordings are available on CD and DVD in a wide variety of repertoire.
In 2015, the Grammy and Juno award-winning singer received an honorary Doctor of Letters from the U of S at the Fall Convocation ceremony. A year prior to this, he was made an Officer of the Order of Canada.