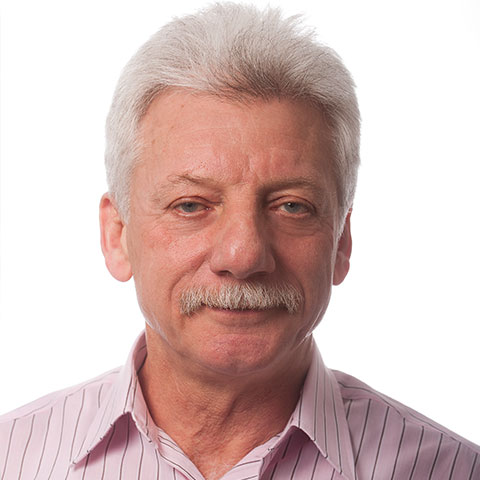 Reproductive biologist Gregg Adams (above) in the Department of Veterinary Biomedical Sciences, structural biologist Miroslaw Cygler (left) in the College of Medicine, and respirologist Darcy Marciniuk (bottom right), also in the College of Medicine, were selected after being nominated by their peers and the U of S. Each of the researchers are nationally and internationally recognized contributions in the field of medical science.
The competitive selection process is based on the candidates' internationally recognized research leadership, academic performance and scientific creativity. CAHS fellows evaluate Canada's most complex health challenges and recommend strategic, actionable solutions in the form of assessments.
"Gregg, Miroslaw and Darcy embody the spirit of the academy," said Kishor Wasan, secretary of the CAHS executive and dean of the U of S College of Pharmacy and Nutrition.
"They have the expertise and the desire to volunteer to conduct independent and unbiased assessments on health-related topics important to Canadians. Their international reputation for research and their commitment to the health sciences made them ideal candidates."
Adams is recognized internationally as a leader in researching aspects of reproduction. He has published foundational studies on the mechanisms by which mammals pass their genes from generation to generation. He has served in many leadership positions, including president of the International Embryo Technology Society.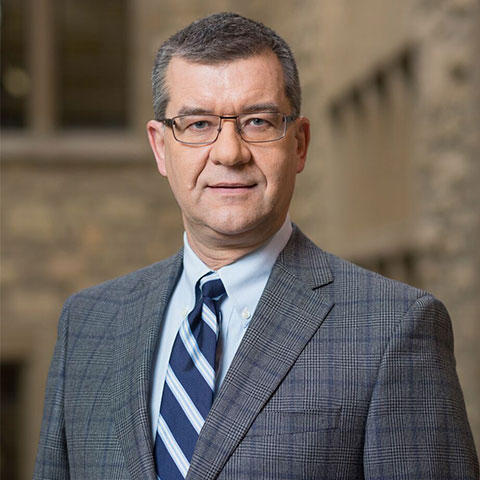 Adams was named Theriogenologist of the Year in 2014. Theriogenology is a branch of veterinary medicine dealing with animal obstetrics and diseases and physiology of animal reproductive systems.
"It's really amazing to be in a group of such high calibre scholars," Adams said of the recognition. "They are down to earth, but they make a tremendous contribution to decisions made by the academy."
Marciniuk is a professor of medicine, respirology, critical care, and sleep medicine, and currently serves as associate vice-president for research (acting). An international leader in chronic obstructive pulmonary disease (COPD), he has spent his career translating research findings to optimize patient care and benefit population lung health. His work has been recognized for setting the standard of care in Canada and around the world. He is a past president of the American College of Chest Physicians and a recipient of the Founder's Award from the Canadian Lung Association.
"I'm grateful to the university for providing such a supportive and fertile environment for research," Marciniuk said. "I am appreciative of the many gifted colleagues I work with not only at the U of S but throughout Canada and beyond, whose common goal is to improve the lives of people with lung disease."
Cygler is a Canada Research Chair in Molecular Medicine using the synchrotron at the U of S. He is one of the world's most accomplished leaders in structural biology, which seeks to get a comprehensive picture of biological phenomena at the molecular and atomic level. His seminal discoveries have significantly shaped knowledge in the area of structural enzymology and the interactions of proteins and carbohydrates.
The U of S has 13 health scientists previously selected as CAHS fellows: Debra Morgan and Susan Whiting (2016); Jo-Anne Dillon, Ivar Mendez and Lawrence Brawley (2014); Ted Leighton and Ali Rajput (2013); Donald Cockroft (2012); Andrew Potter (2011); Kishor Wasan (2010); and James Dosman, Jay Kalra, Roger Pierson and William Albritton (2005).