Wanda Martin would like to see Saskatoon on that list.
Martin, an associate professor in the College of Nursing at the University of Saskatchewan, is leading research examining the barriers encountered in urban agriculture, specifically with backyard chickens.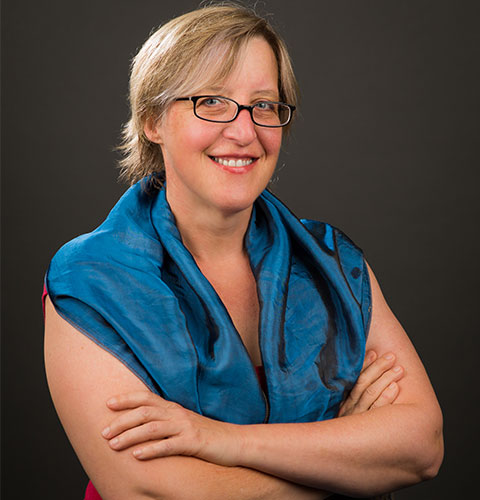 "If you think about urban agriculture as a complete package, urban hens are part of growing and producing your own food," she said.
The project, which is supported by the President's Social Sciences and Humanities Research Council (PSSHRC) Insight Grant, has a three-pronged approach: understanding why people support backyard chickens, exploring the concerns of those who don't, and identifying barriers and restrictions in the current bylaws.
The project is closely linked to work Martin does as a member of Bridge City Chickens, a local group advocating for an urban hen pilot project in Saskatoon.
The group presented its proposal—allowing 30 households to have three to five hens in their yard over 18 months—to Saskatoon City Council this spring. The proposal was ultimately voted down.
She understands the hesitation to allow backyard hens, adding that when people hear of the practice, "they relate to that experience of being on the farm where you have intensive agriculture practices and barns that smell and roosters that make a lot of noise, particularly at 3 or 4 am. They have a hard time separating three to five girls (hens) in the backyard, versus hundreds in barn."
However, there are responsibilities associated with keeping and caring for any animal, she said, such as maintaining a comfortable living space, feeding and waste clean-up. And unlike their male rooster counterparts—known for their alarming early morning crows—hens are about the same decibel as people talking.
Martin hopes the data from the PSSHRC project—which builds on an earlier project funded by the Saskatchewan Health Research Foundation—can provide insights and recommendations to civic leaders as the public becomes more engaged with community-based food systems.
Within the project are a number of themes, such as food security (particularly in lower-income neighbourhoods), local food production and food systems governance. Food sovereignty is another issue of critical importance, particularly in light of related global issues.
"We know we're experiencing climate change and we know farmers always have ups and downs in terms of their growing ability," she said, adding that only seven per cent of fruits and vegetables eaten in Saskatchewan are grown in the province. "We're relying on a lot of places that are going to suffer a lot more than we're going to suffer from climate change issues. So if we can develop a stronger community-based food system, then we are going to be protected from unforeseen circumstances."
Similarly, Martin added that as food systems evolve and industrialize, younger generations can lose sight of how food gets from a field to their fork.
"They're lacking the basic food literacy skills," she said. "We understand that kids need to know more and get more involved."
The social aspect of having something novel to maintain and attend to—not unlike gardening—is another draw of keeping urban hens. "You're actually out in your yard more and so it does create more of a social cohesion when you have something there to focus on," Martin added.
An avid gardener herself, Martin's interest in urban agriculture was sparked while completing her PhD at the University of Victoria. Aside from leading nursing students through their community health practicums, she also maintained the campus community garden.
"I've gardened for as long as I possibly could, as long as I had the space to," she said. "I like to see a seed become food."