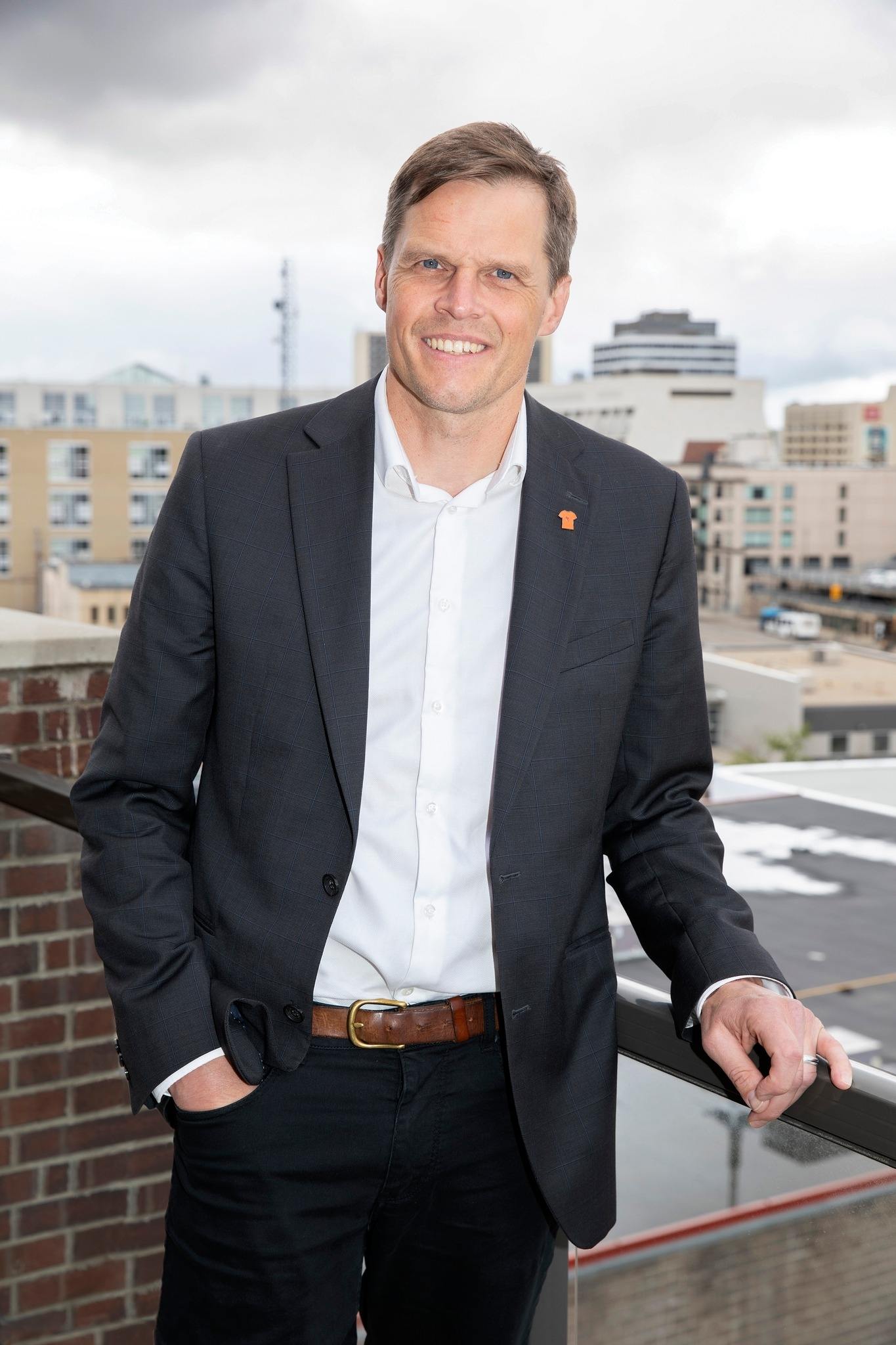 A "knowledge translation" grant from the Canadian Institutes of Health Research (CIHR) is providing funding for the Saskatchewan team to take part in a Healthy Urban Policy Implementation Workshop in Copenhagen.
The workshop is supported by the CIHR and organized by 8 80 Cities, a non-profit organization based in Toronto dedicated to "challenge the status quo to create healthier, more equitable, and sustainable cities for all people," according to its website.
The group from Saskatchewan includes City of Saskatoon Mayor Charlie Clark, head of planning and development Lesley Anderson and head of transportation Jay Magus, along with SHA senior population health promotion practitioner Cora Janzen and USask professor Dr. Nazeem Muhajarine (PhD).
Muhajarine, a professor of community health and epidemiology with USask's College of Medicine and the director of the Saskatchewan Population Health and Evaluation Research Unit (SPHERU), said he was excited to see the combination of three major players in Saskatchewan taking part in this journey.
"We have a nice tripartite of the City of Saskatoon, the University of Saskatchewan and the Saskatchewan Health Authority coming together on a matter that needs to be tackled as a complex multidimensional problem," he said. "It is not only about building roads and bridges and public spaces … but we need to build livable cities where we get the mix of built infrastructure, people and communities and sustainability just right. Just like Copenhagen seems to have."
Clark said this kind of initiative is an affirmation of the memorandum of understanding (MOU) between the City of Saskatoon and USask signed in 2018 to deepen explorations surrounding urban planning, land development, reconciliation, transit and future research collaborations.
As Saskatoon continues to increase in size, Clark pointed to the need for practical and "implementable" solutions and ideas to create safe and sustainable spaces for city residents.
"We're continuing to grow quite rapidly as a city, and every year we make a lot of investment in our parks, in our public spaces, in our streets and our sidewalks," Clark said. "We want to know we're making those investments in a way that's using the best practices and helping to build cities that people love, the kind of places that bring people together and that ensure safety ... for all the different ways people get around the city."
The workshop in Copenhagen will run from September 23-28 and features a number of presentations from local city officials, planners and architects as well as CIHR and 8 80 Cities facilitators. City tours throughout the week will give the visiting officials the opportunity to see different elements of Copenhagen's sustainable city initiatives firsthand.
Both Clark and Muhajarine emphasized transportation as a key area of focus at the workshop. As Muhajarine puts it, Copenhagen transformed from being an automobile traffic-first city in the mid-20th century to a "model city" for all different kinds of transportation — including walking, cycling, and human-powered vehicles.
It's the sort of developmental model the Saskatchewan team hopes to be able to learn from.
"A lot of people think, when they think about Copenhagen, they have been doing this forever — this bikeable, walkable, livable city has always been that way. Not so," Muhajarine said. "They have only been this way since the '80s or '90s. So how did that transformation happen, going from a car-centric city … to a vibrant biking and walking city? How do we shift people's minds and attitudes? And I think that is one of the most important lessons for us to learn."
Clark lauded the value of having city, university, and provincial representation involved in this workshop. With the City of Saskatoon developing a new outdoor festival space and continuing to revamp downtown and commercial areas, Clark said he was looking forward to taking a deep dive into creating healthy and sustainable spaces that will last for years to come in Saskatoon.
"I think of things like River Landing and the Meewasin Valley Authority and the river trails as these legacies that were done because decision makers in the past and present really wanted to create excellent space for people," Clark said. "This trip is a chance for us to find and put the pieces in place for the next great spaces for our city that generations of the future will be able to really enjoy."