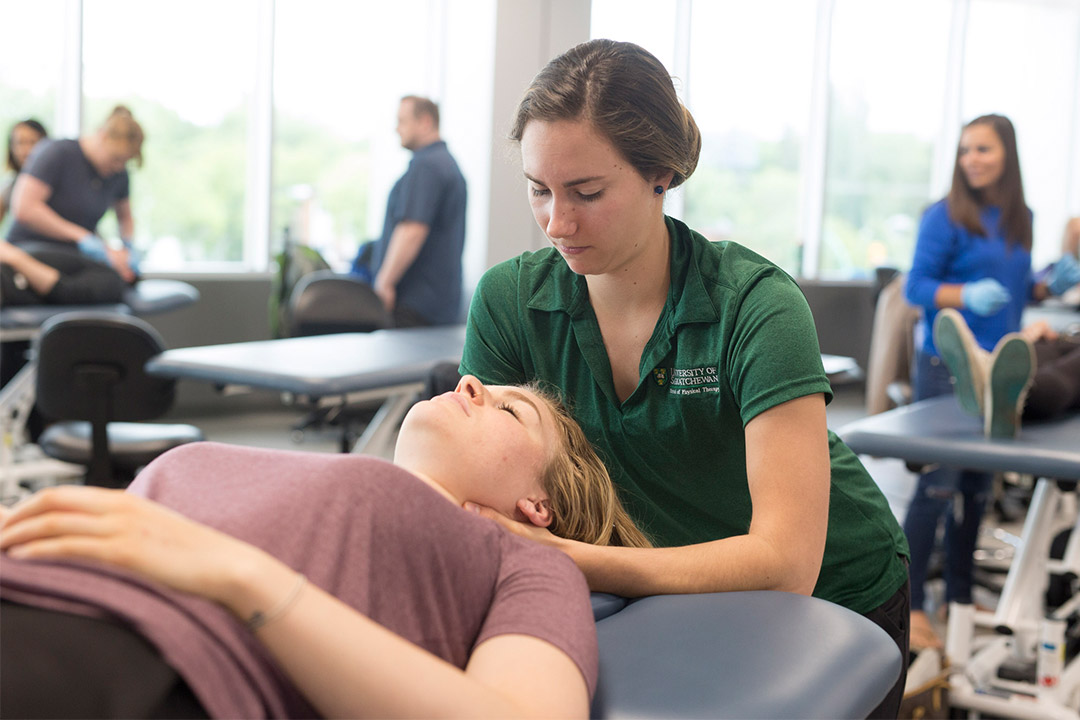 A lot has changed in the 50 years since the first class of physical therapists graduated from the University of Saskatchewan back in 1967, with another major change coming in the spring.
Many Canadians only hear about the public health system when something is wrong, such as the recent opioid crisis or the SARS outbreak of 2003.
The University of Saskatchewan has been awarded $2.7 million in funding from Western Economic Diversification Canada for water security and food security research, and a similar amount from the Social Sciences and Humanities Research Council (SSHRC) for 45 U of S faculty and students.
The incredible colour patterns of Colombian dart frogs have long been a mystery, but now University of Saskatchewan researchers have identified the gene responsible for the black blobs and stripes that make the colours stand out.
Now that many University of Saskatchewan students are settled into their classes and routines, it's time to use every spare moment effectively.
The university and the city of Murray Scharf's youth is very different to the one today, once a central hub of military service members training for the Second World War and living shoulder-to-shoulder with the local populace.
He has shattered team records, was named one of the top players in the country, and has already been selected in the Canadian Football League draft, but Mitch Hillis is also busy preparing for a career after football.