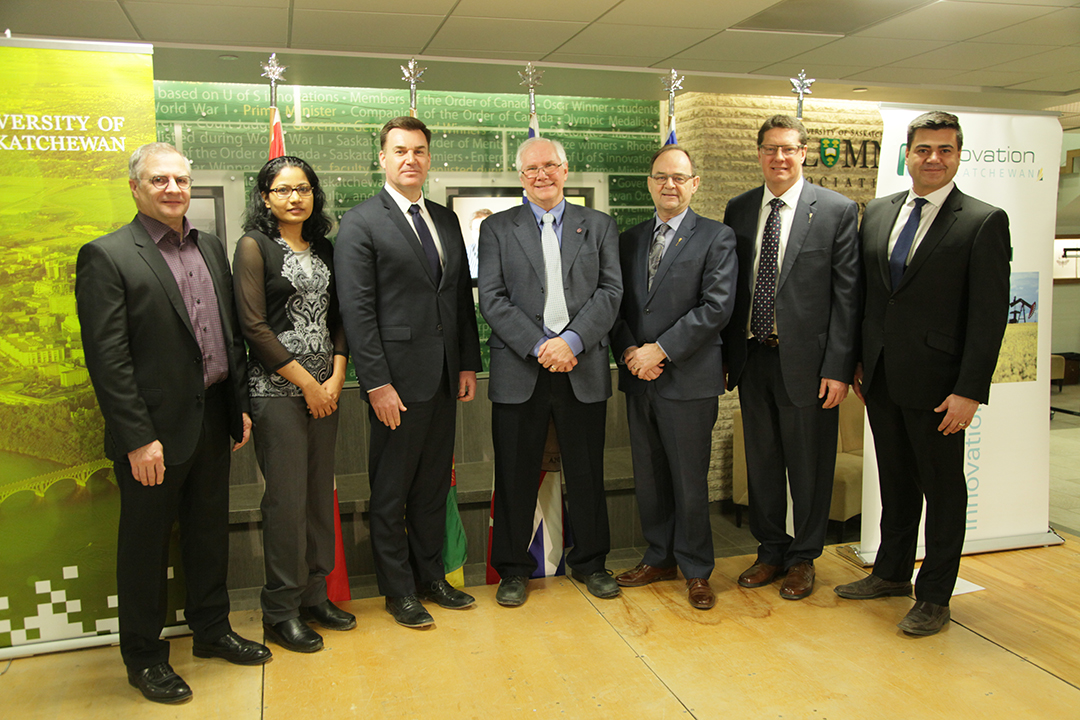 University of Saskatchewan researchers will have more powerful computing infrastructure thanks to $2.2 million in funding from the Government of Saskatchewan.
U of S Executive Chef James McFarland and his team are getting ready for Canada's premiere culinary competition.
Fusarium fungus contamination in wheat caused more than $1 billion in economic losses in Canada in 2016, affecting almost 80 per cent of Saskatchewan and Manitoba cereal crops and leaving farmers scratching their heads on how to dispose of tonnes of worthless wheat.
Students from the Edwards School of Business brought home two coveted titles at the 2018 JDC West competition, held at the University of Calgary. In total, Edwards students took home seven first-place awards, one second and three third.
Although there was a team as early as 1910, University of Saskatchewan hockey was first played on campus on natural ice in late 1929, within what was originally called the ice drome.
From stories suggesting rural crime is on the rise, to racially charged language on social media, a turbulent year in the news has left many people scratching their heads in disbelief.
Hearing Steven Jones describe his time working with highly contagious deadly diseases, it almost sounds like he's walking you through a scene from a blockbuster film.