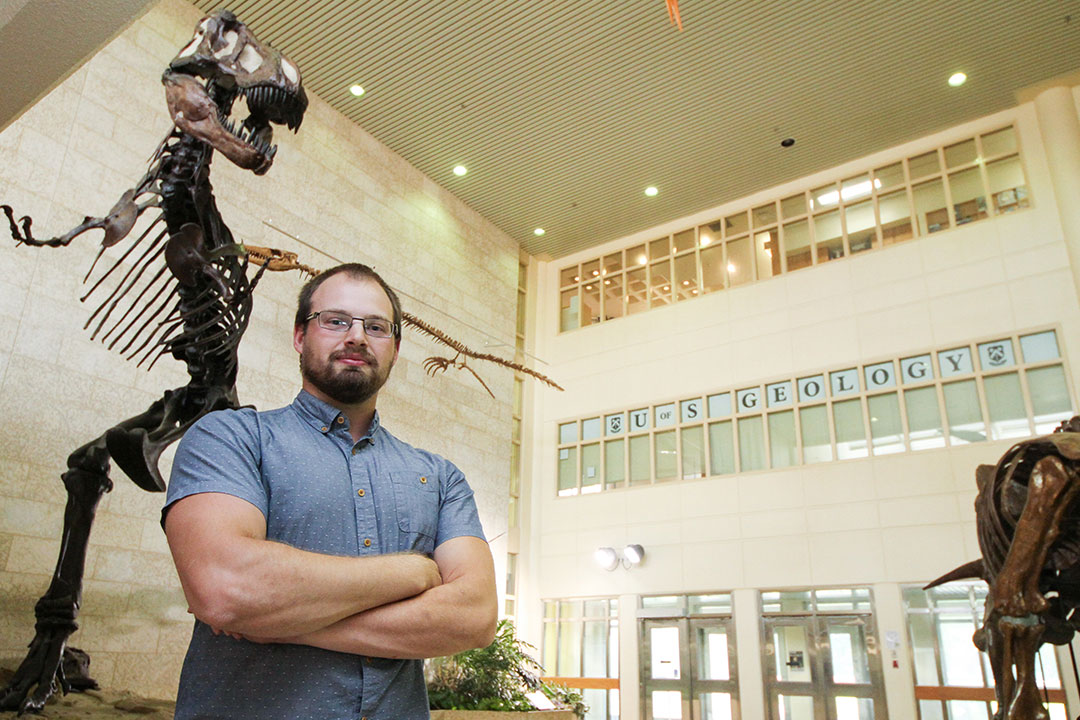 Growing up, Colton Vessey always dreamed of being a marine biologist. He wanted to wade into the ocean and find exciting, practical ways to help the environment.
Pushing myself to move to another country really broadened my idea of what it means to be independent.
Had any cool geological experiences lately? Sessional lecturer Karla Panchuk hopes some of her students have, since she will soon be asking them to contribute to the class textbook by sharing photos and stories.
Although Western College of Veterinary Medicine Dean Dr. Douglas Freeman is deeply disappointed by the Province of Alberta's decision to withdraw its longtime support of the region's veterinary college, he says the WCVM's commitment to western Canadians remains firm.
The College of Medicine is preparing for a much-anticipated full-site accreditation visit this fall, Oct. 29 to Nov. 1, to review the school's undergraduate medical education (or MD) program.
The University of Saskatchewan's Fall Convocation will be held Oct. 28 at TCU Place, with ceremonies scheduled for 9 am and 2 pm. In addition to the degrees received by students, the following awards and honorary degrees will be presented.
There's collaboration, and then there's collaboration on the scale that Dr. Jonathan Gamble and his team are working on.