Research
News and stories about research at the University of Saskatchewan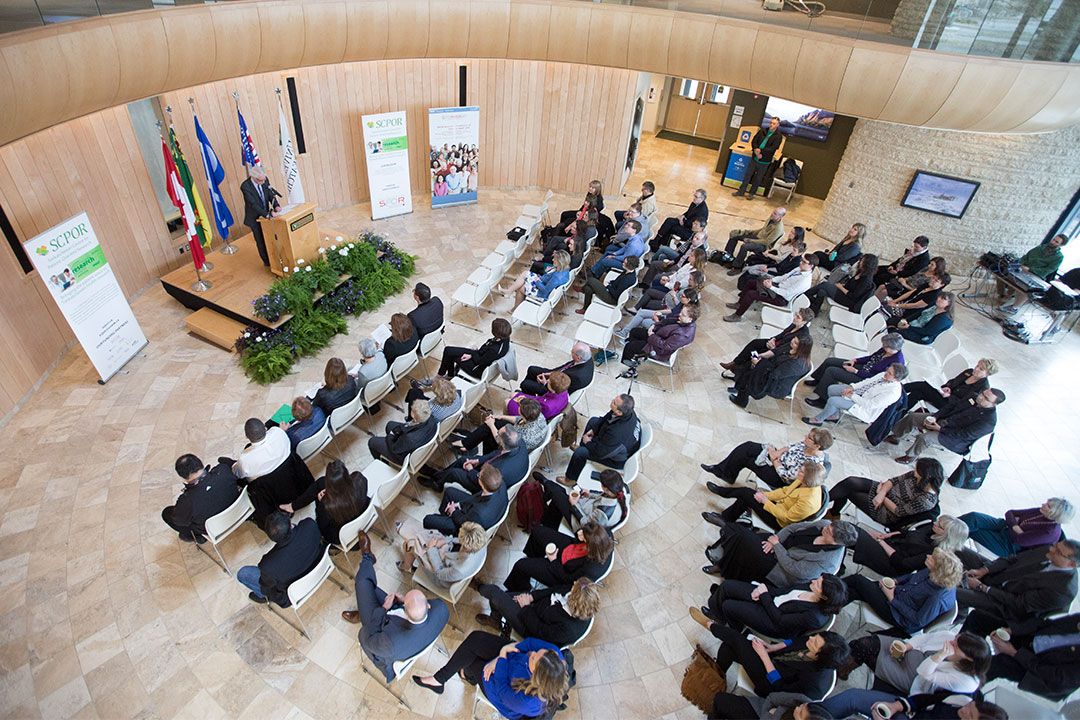 A partnership established to support patient-oriented research in Saskatchewan health care has been provided major funding and in-kind support for the next five years.
For Renbo Xu, one of the greatest challenges she faced in the University of Saskatchewan Three Minute Thesis (3MT) competition was distilling three years' worth of research down to three minutes.
A new study on physical activity and public policy is moving research work from the lab to your smartphone.
Saija Kontulainen, a professor in the College of Kinesiology, was recently cited in a Time magazine article on the risks of using non-steroidal anti-inflammatory drugs (NSAIDs) such as ibuprofen to treat injuries.
A Canada-wide project is looking at provincial data to help create a national perinatal health strategy.
Mycotoxins disrupt life itself, and finding how to combat their devilish ways is a passion for Natacha Hogan.
The Images of Research photography and imaging competition is a way for U of S students, staff, faculty and alumni to showcase their research, scholarly and artistic work.