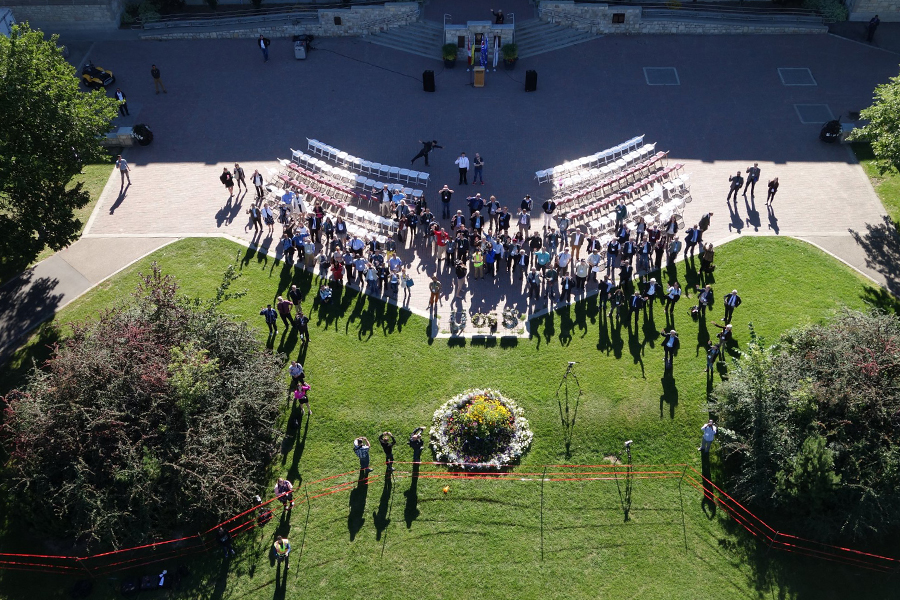 The University of Saskatchewan marked the official launch of its unique Plant Phenotyping and Imaging Research Centre (P2IRC) today with an international symposium and demonstration of new drone technology to be used in novel crop development approaches.
The Government of Canada values the role of post-secondary institutions as they help equip young Canadians with the education and training they need for future careers that will help them join a strong, healthy middle class.
In May 2016, students from the Western College of Veterinary Medicine (WCVM)—along with their supervisors and volunteers from across Saskatchewan—spent a weekend in La Ronge, Sask., conducting wellness clinics and spaying and neutering pets in the community.
This week marks the start of move-ins at the University of Saskatchewan's on- and off-campus residences—and students have a lot to look forward to.
Racheal Head is looking into the mental health care needs, and resources, of First Nations youth.
Two U of S children's summer camps have received Green Seals of Approval for their environmental accomplishments this year.
For the past 10 years, University of Saskatchewan students have traveled north each spring to help teach science alongside teachers in Aboriginal community schools. But truth be told, the participants have learned as much as the children they have taught.